More News
'Zat You, SantaToon?
Posted by Flippy on December 25, 2020 at 2:00 PM
On the eleventh day of winter, Toontown gives to you:
A Toontastically Merry Christmas,
Snow-colored bear Toons,
Twice the battle experience,
Mall Santa madness,
Red-nosed reindeer Toons,
Winter art aplenty,
A MEGAAAAAA COG INVASION!
(bum bum bum...)
Snowtoons singing serenades,
Merry musical melodies,
Street prop party performances,
And a long-awaited update just for YOU!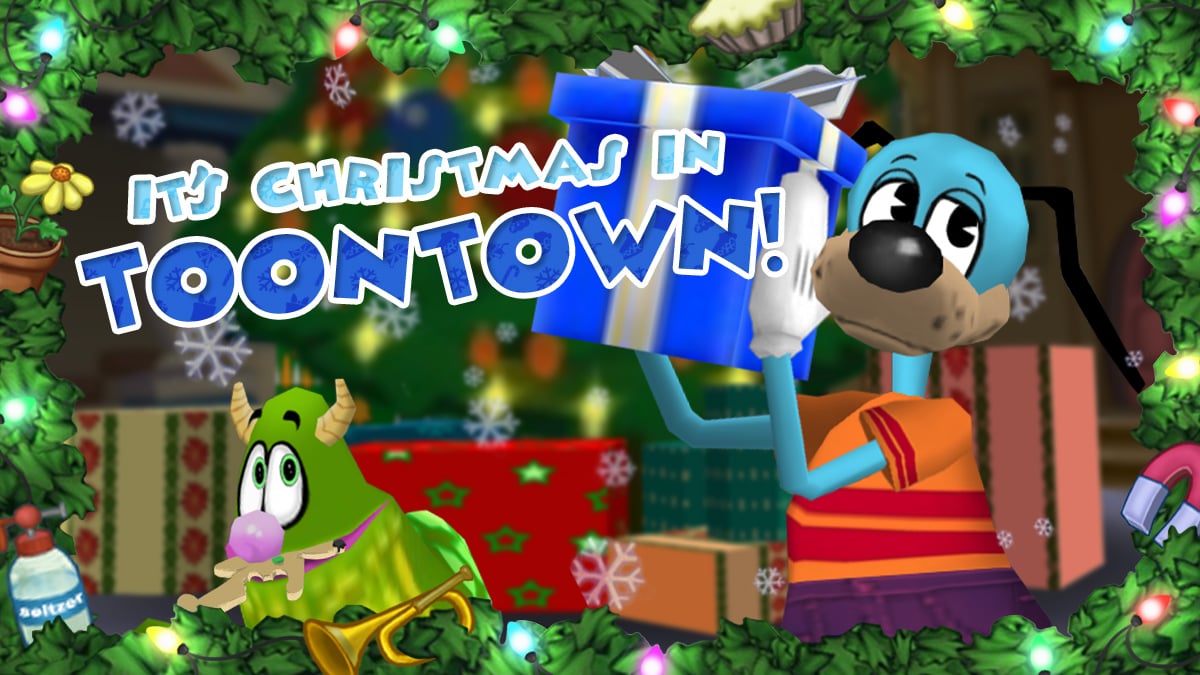 Merry Christmas, Toons! Can you believe it? It's Christmas! I've been waiting ALL YEAR for this day to come. Christmas is my favorite holiday! Well, aside from Cartoonival, of course. But come to think of it, April Toons Week is always fun too, and ValenToon's Day is a blast. I suppose every holiday is my favorite!
The Toon Council has enjoyed putting together this year's fantastically fun festivities for the annual Twelve Days of Winter celebrations here in Toontown, and I'm already looking forward to planning next year! I don't know about the rest of you, but I haven't gotten my fill of the fun yet.
It's a good thing we've still got five more days of winter festivities. That's why I'm encouraging Toons all over the world to make the most of it and celebrate holidays of all kinds with your fellow Toons, whether it be Christmas, Kwanzaa, Hanukkah, Cartoonival, or whatever else you may celebrate! Wait, whoops, wrong time of the year for that last one.
Now if you'll excuse me, I've got to see what SantaToon left me under the Christmas tree last night. I hope SantaToon enjoyed the cookies I left out for him -- if Fluffy didn't get to them first! Have a super happy, very merry Christmas, Toontown!!
---
Comments
Sorry! Comments are closed.
---
---
---
---
---
---
---
---
---
---
---
---
---
Back To Top