More News
Caroling Through the Snow
Posted by Snowman on December 18, 2020 at 2:00 PM
On the fourth day of winter, Toontown gives to you:
Snowtoons singing serenades,
Merry musical melodies,
Street prop party performances,
And a long-awaited update just for YOU!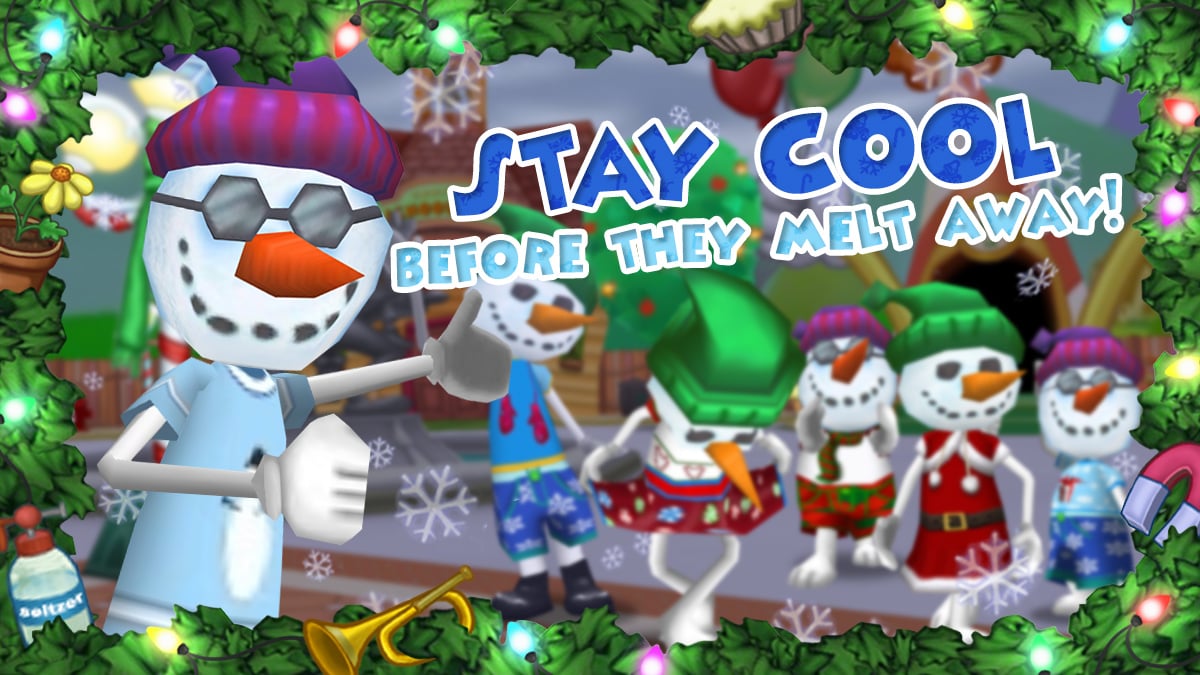 Hey there, warm fellas! You better be comfy in the cold, because it's that time of year again to get this snowball rolling. I know some famous snowmen who need a magic silk hat or their own personal snow-cloud just to keep walking around, but my friends and I? Why, we need all the hullabaloo of your Winter celebration, and you've certainly delivered! That's right -- the Snowtoons are BACK!
In case you're unfamiliar, I'm Snowman, and these are my friends: that's Snowball, this is Snowangel, Snowshoe, Snowcat, and last but not least, Snowflake! We've scattered ourselves across Toontown once again for the annual Winter Caroling Hunt.
To join the holiday fun, come see me in Toontown Central this holiday season. All my Snowtoon friends love Winter Caroling, and they'll all be waiting to hear each and every Toon's tunes. If you complete this limited-time ToonTask quickly, you'll get to cool off your head with "an ice" big ball of snow!
Make sure you stop by before the snow melts, or else my carrot nose and coal mouth might be giving you the cold shoulder. Warm shoulder, technically. Eh, what does it matter? I'll be a puddle!
Good luck, and Happy Holidays to Toontown!
---
Comments
Sorry! Comments are closed.
---
---
---
---
---
---
---
---
---
---
---
---
---
Back To Top