More News
Street Prop Rock!
Posted by Harry the Hydrant on December 16, 2020 at 2:00 PM
On the second day of winter, Toontown gives to you:
Street prop party performances,
And a long-awaited update just for YOU!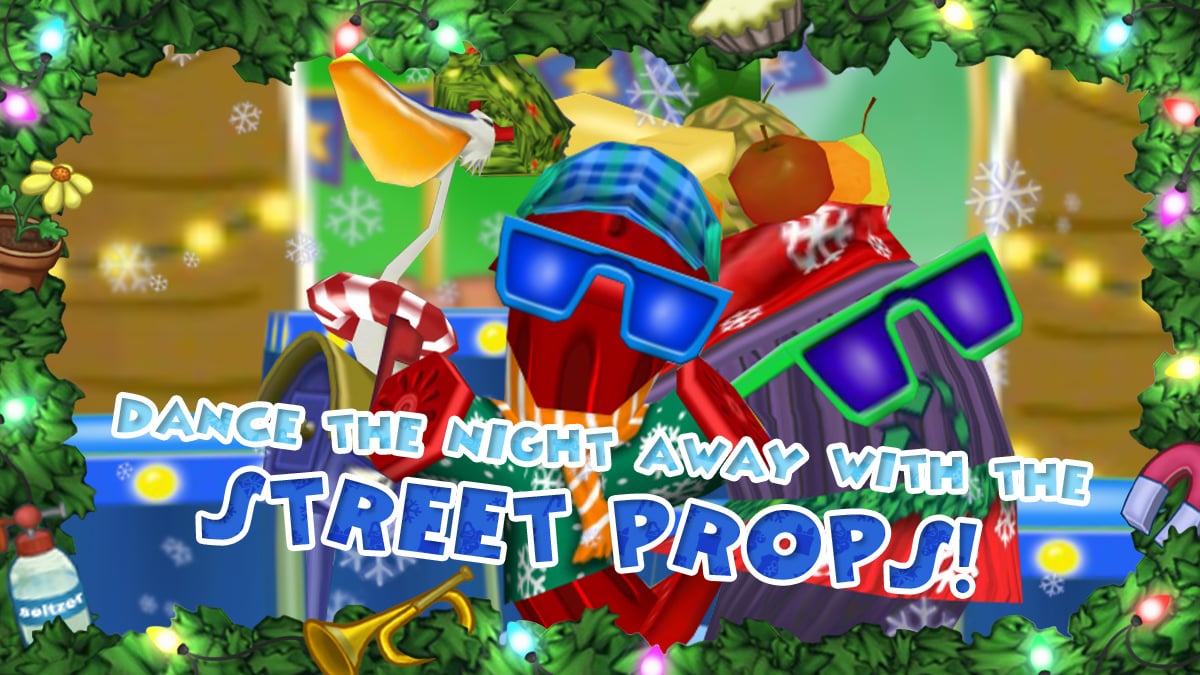 My name's Harry the Hydrant,
This guy's named Terry the Trashcan,
Merry the Mailbox here,
And we are…
THE STREET ON THE STAGE!

Ever seen a Fire Hydrant talk? Didn't think so, brotha! The name's Harry, and I'm the one-and-only talkin' fire hydrant in Toontown. Truth be told with ya kid, Harry is just the stage name. Another truth -- I only get these magical abilities during very special holidays. Every winter, the three of us (don't forget Terry and Merry, kay'?) take to Toon Parties to give our very special show. It'll cost ya some beans, but it's worth it -- trust me!
Now, we're comin' here to you today with a very special performance. Hit it, boys!


Today's the day, whaddya say?
Just hop on stage and dance the night away.
A Winter performance, a-just for you,
How many more verses? Just count two!
Look to the streets and hop to the beat,
Take a look around, there ain't no sleet.
Upon the trees, sits some de-co-ra-tions,
Hawkheart's done it again, he'll need a va-ca-tion!
But that ain't all, dont'cha see?
There's still room left in verse three!
Trooper Holiday Parties, they are here,
Go spread some silliness and spread some cheer!
Thank you, Toontown!
---
Toontown Partner Events
For the 12 Days of Winter, the Toontown Partners will be hosting very special Winter-themed events! Much like ToonFest earlier this year, we've prepared a schedule of events that you can see below. Click or tap to view at full-size!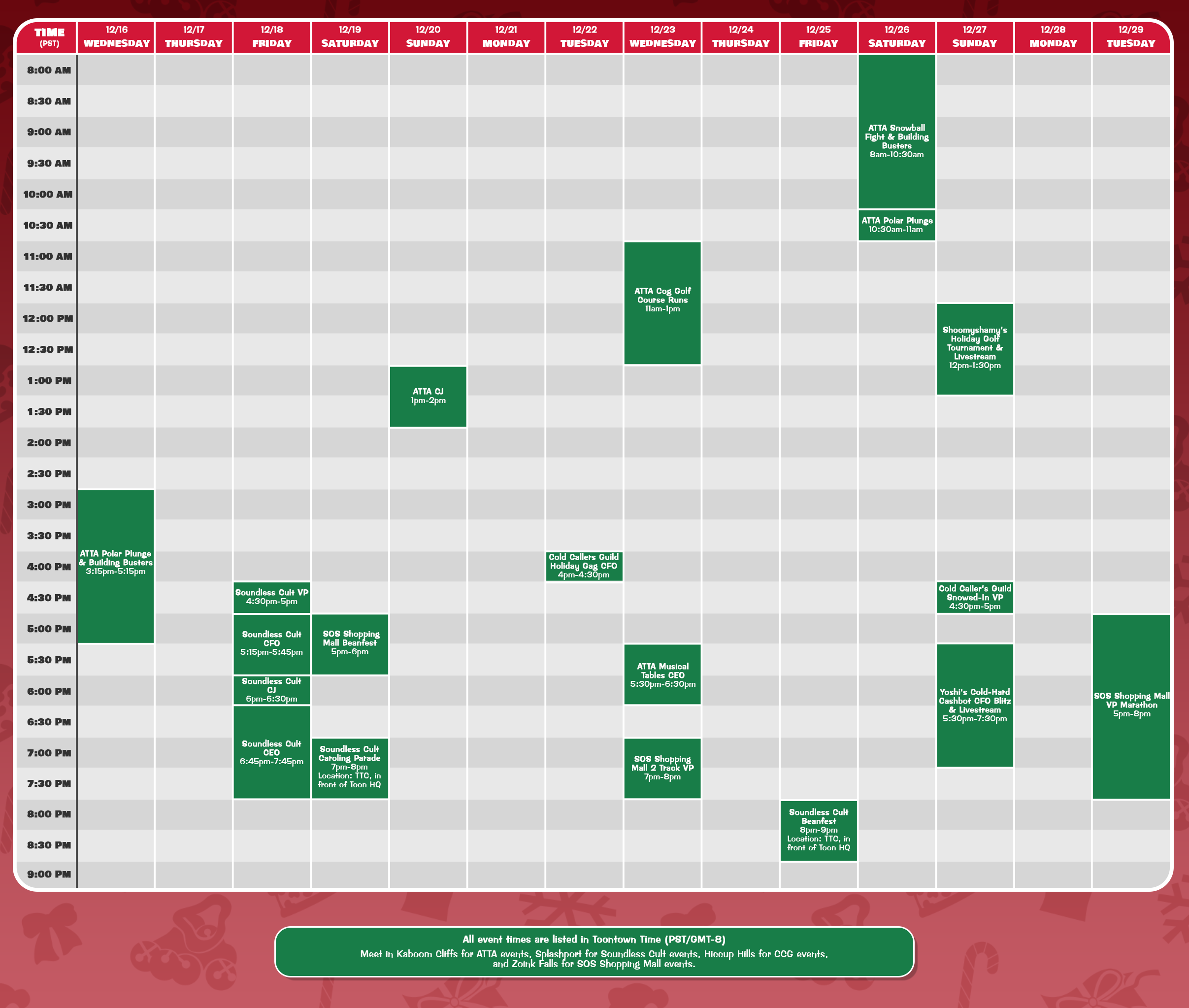 ---
Comments
Sorry! Comments are closed.
---
---
---
---
---
---
---
---
---
---
---
---
---
Back To Top