More News
O Come, All Ye Flake-ful
Posted by Professor Flake on December 17, 2020 at 2:00 PM
On the third day of winter, Toontown gives to you:
Merry musical melodies,
Street prop party performances,
And a long-awaited update just for YOU!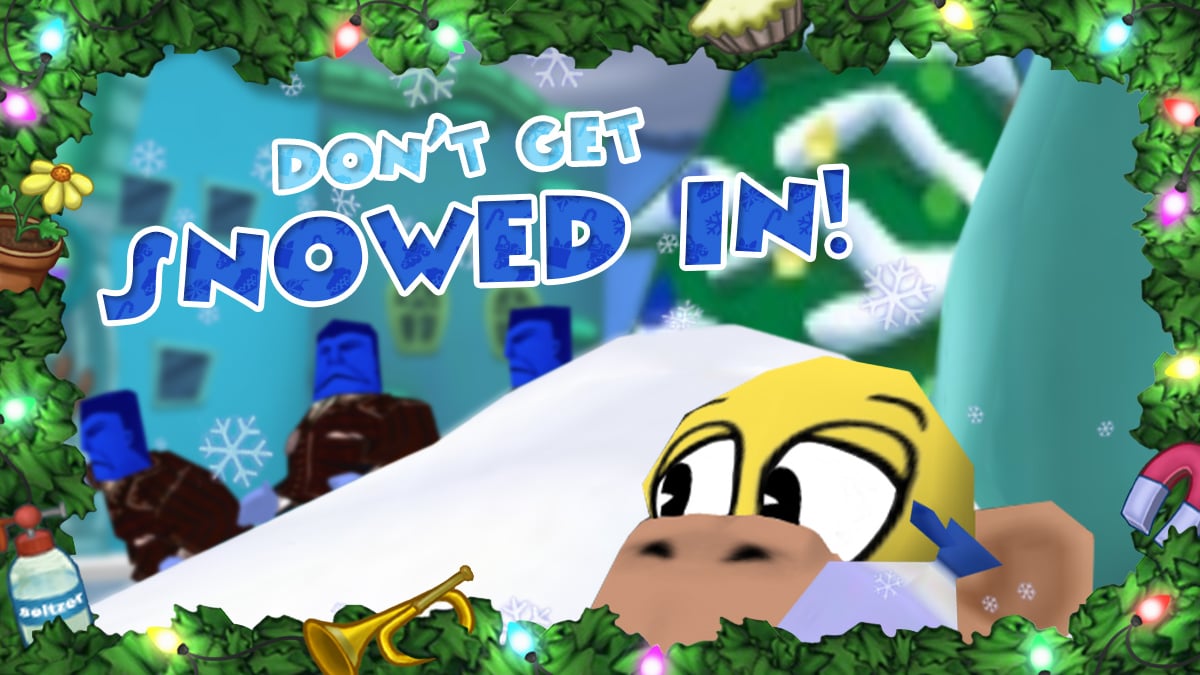 It has b-b-been a while since you've heard from me, hmm? Recently, I was on a research expedition in the B-B-Brrrgh, but I made poor timing -- my expedition was smack dab in the middle of Toontown's yearly blizzard, bringing snowfall to every playground, and I was f-f-frozen solid!
A crowd of Cold Callers hauled me off to a Cog Building -- they mistook me for a statue, and thought they could sell me to the Toon Council! I suppose they really appreciated the c-c-craftsmanship. Luckily, I was rescued by some caroling Resistance Rangers, singing along to the most wonderful holiday music coming from the playgrounds of Toontown!
Those Cold Callers sure keep their buildings… well, cold, but I am happy to say that I will soon be vacationing in Donald's Dock to warm myself up and thaw out my Squirt Gags-- Bwap, bwap bwap.
Eep, that's them! Not again!!
---
Comments
Sorry! Comments are closed.
---
---
---
---
---
---
---
---
---
---
---
Back To Top