More News
Get Ready for a Toontastic NEW YEAR!
Posted by The Toontown Team on December 31, 2020 at 9:00 PM
This year has been a little tough on everyone. Through all of the hardships and challenges, however, hundreds of thousands of people around the world jumped into a place of weird and wacky fun. For some, this place provides the perfect escape from the real world -- even if it's just for one quick Sellbot Factory run before dinner.
As we enter 2021, we want to reflect on all of the accomplishments YOU have made this year in Toontown!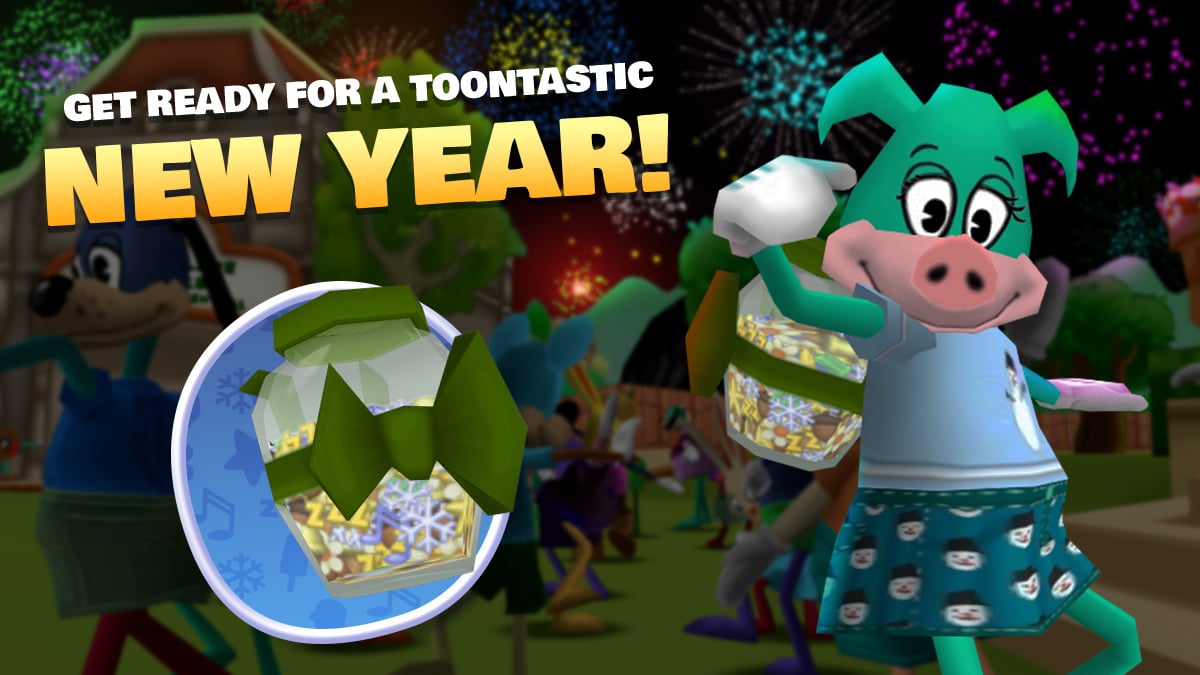 We often use the phrases "Toons of the world, UNITE!" and "YOU are TOON Enough!" without thinking too much about their meanings. Looking back, it's easy to see that overcoming the experiences of this year couldn't be a greater reflection of these expressions. The bonds you've made through Toontown and the compassion you've shown towards one another are unique and have been a welcome relief for many. This has meant that despite the many trials we've faced, Toontown has emerged more united than ever before.
In fact, Toontown is so united that we've seen statistics that would even make a Cog want to do the victory dance. This year alone, you've destroyed 175,000,000 Cogs, caught 110,000,000 fish, defeated 5,000,000 Cog Buildings, used 825,000 Unites, demoted 35,000 Bossbot C.E.O.s, and rewritten 15,000 Toons. That's just to name a few! You also called for "HELP!" from your friends 150,000 times -- it seems like we all needed a bit of help this year.
To add to these skyhigh statistics, we've revelled in some successes together, too. We hosted our first ever ToonFest at Home event to celebrate all things Toontown. Part of which saw the unveiling of our official Discord server, which surpassed 10,000 Members a few days ago. We also saw the release of the massive 2.7.0 update after months of preparation. To top everything off though, we surpassed a milestone that had been years in the making. Earlier this year, Toontown Rewritten surpassed 2,000,000 registered accounts! This monumental milestone couldn't have been achieved without YOU -- our Toontastic community.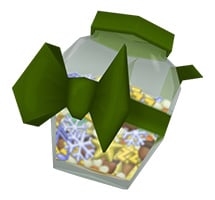 As a token of our appreciation -- and to "treasure" the occasion -- we're releasing a new variant of one of the most coveted items in Toontown. You can jump in-game now and redeem the code "two-million" to receive your very own Treasure Trove Backpack! While this item can't restore your Laff, the code is good for life! That's right -- this code will never expire, allowing you to carry treasures with you wherever, or whoever, you may be.
There's never been a better time to celebrate the New Year! And what better way to do so than with our annual spectacle of fireworks? You can watch the fireworks soar in any playground every hour, on the hour, from now until January 2nd at 12:00 AM Toontown Time. From all of us on the Toontown Rewritten Team, we want to say one great, big, Toontastic, "THANK YOU!" and wish you all a very happy New Year!
---
Comments
Sorry! Comments are closed.
---
---
---
---
---
---
---
---
---
---
---
---
---
---
---
---
---
---
---
---
---
---
---
---
---
---
---
---
---
---
---
---
---
---
---
---
---
---
---
---
---
---
---
---
---
---
---
Back To Top