More News
What does Ai Spai's Eye Spy?
Posted by Ai Spai on November 30, 2021 at 2:00 PM
Yeeeeeesh, an awful lot has been going down lately, huh?! The Sellbots have refused to let up with their v2.0 Mega-Invasions until now, and gaggles of giggling Toons have been fighting them off, taking their headquarters by storm. Of course, that stampede of Toons helping sniff out clues came with a little guidance -- guidance provided by yours truly. Hello, future recruits! Your friend "A.S." has ARRIVED!~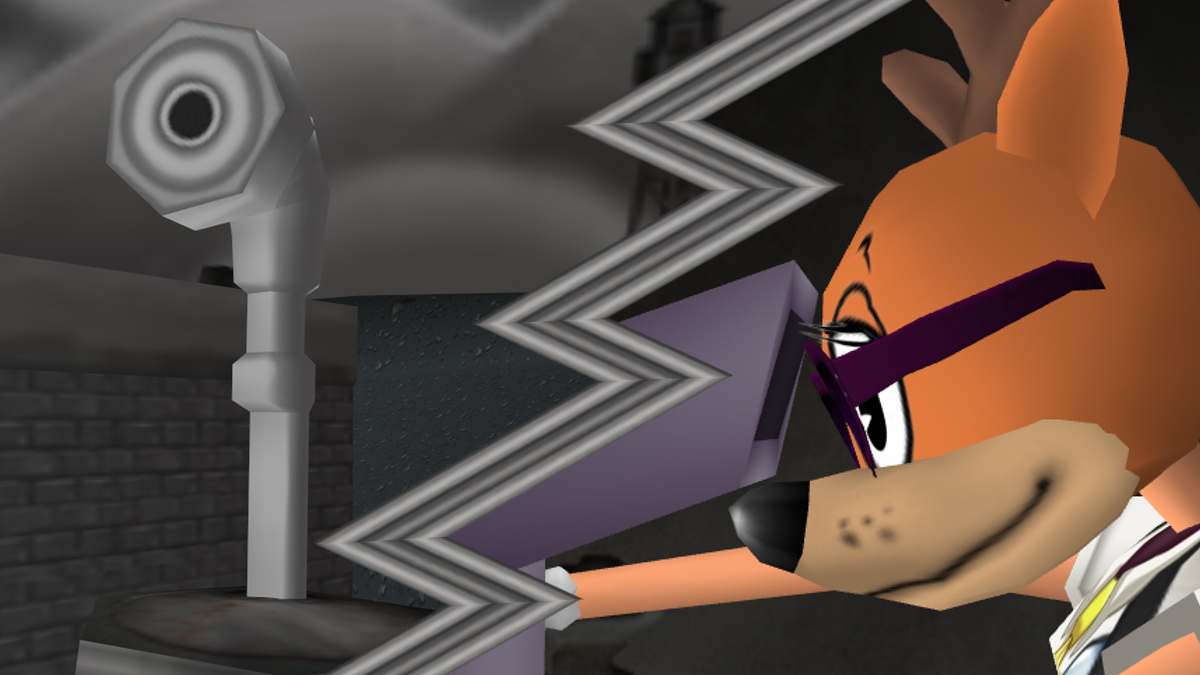 Let's lay it down: If you're just interested in the most important bits, check out the Joining Forces comic! If you want a detailed explanation of every little step that Toons took to find out all this info, some Toons from the community went above and beyond. Shoutouts to those Sleuths!
---
Day 1
Everything began just ten days ago with a breaking news story from Daisy Nusecaster: the Cogs called for... a Toon Truce?! I didn't believe it myself. The Toon Resistance brought in a "Proposed Truce" from a Glad Hander that seemed a little too eager to give a "helping hand," but the whole thing was encrypted! There was no way we would get this thing decrypted without a little helping hand from all of you… so how could we clue you all in without the Cogs catching on?
We didn't have much time to work with, so off I went looking through our archives. With a bit of ingenuity, I set up a puzzle for you using an old supply list and some ancient recruitment tapes! Sure, the whole "Where is the Toon Resistance?" line was a little outdated -- the Resistance isn't much of a secret anymore. But it worked!
At the time, Lord Lowden Clear had advised me to go ahead and send out the tapes to all Toons without any puzzle… but where's the fun in that? Besides, it let me single out who in town is a stealthy sleuth. Your skills will be needed in the future, you know.
The next day, the Sellbots began a v2.0 Sellbot Mega-Invasion in retaliation for our successful decryption efforts -- and our refusal to sign their tacky treaty. Knowing we could not wait any longer, Lord Lowden Clear himself brought this training tape to the Toontown Blog himself. "Just like Ripley, you can follow these steps to become a Resistance Recruit in no time!" Love it. Never gets old.
---
Day 2
Hey, hey! Did you notice my handiwork here too? Sure, they may have said that my methods were "really not necessary" and "way over the top," but did I securely contact you Toons or what? Sure, I fudged the numbers a bit when tapping into the Toon HQ radars, but the solution sure was delicious! Asking for Ripley's help on the Toontown Blog was just the icing on the cake.
With all those Cog Mega-Invasions happening out in the streets, it's a miracle that the Loony Labs folks pulled off their magic with the Silly Meter. Kick it into overdrive? Genius! Little did I know that it would help all of you solve my little puzzle as well. But yes, if you solved my puzzles, you now know of what the Resistance has been up to as of late -- and not so late.
---
Day 3
Samantha Spade… that clever duck! She's using my strategy! Offloading the things that I can't quite figure out to the Toons of Toontown has been my M.O. these past few days, but she went and did it herself. "Ai" did hear that you did an excellent job finding the secrets in that radio recording of hers, by the by. Truth be told, I was working on that puzzle right alongside you. You wouldn't believe the look on my face when I saw that you had finished it right before me! Come on, wait five minutes!
Speaking of wait five, I hear that you all got chatty with a certain Cold Caller. Fred, was it? I really do feel for that Cog, and that's saying a lot. Unlike Fred, I LOVE my job! When I heard that your new "friend" was the key to uncovering what they were up to, well, consider my feathers ruffled -- and I'm not even a duck!
The Toon Council meeting after your discoveries were quite tense from what I hear. It's hilarious how Spade took credit for your work, though. The job of a puzzle solver can be a thankless one sometimes...
---
Day 4
At this point, the Resistance went into full on offensive mode with the Cogs. Resistance Ranger Ripley led the charge, and we set up shop deep below Sellbot Headquarters. That's actually where I am right now -- if you can believe it!
Holy smokes, Sellbot Field Offices are coming! We are not prepared at all! That's not true, hahaha. After all, us Resistance Rangers have been training for years for something like this. Still, today's final puzzle was again NOT one of my own making, so it sounds like I've got some competition.
In a recent investigation sleuthing through Sellbot Towers, my fellow Rangers uncovered some Cog blueprints and delivered them to Doctor Surlee for analysis. The results were... kind of more than he was expecting? Apparently, the Field Offices he remembers were WAY less of a threat.
After working together to decrypt the memo, we uncovered something never-before-seen -- a phone line! 1-830-COGS-INC! Those Cogs are always hanging up on our calls, but we never thought to try an automated help line! What we found though was downright HORRIFYING… photos from the inside of these dreaded Field Offices.
---
With all of that said, we really don't know what's coming. Cog Field Offices are coming soon, and yeah, this seems scary. It's fine to admit it, but I think we could all take a bit to relax. I suggest that you "TOON" in to tomorrow's Toon News for the Amused report -- I don't know about you, but I'm relieved to finally have some normalcy around here. Don't worry, because we'll be keeping an eye on any other "funny business" in the meantime. See you soon!
---
Comments
Sorry! Comments are closed.
---
---
---
---
---
---
---
---
---
---
---
---
---
---
---
---
---
---
---
---
---
---
---
---
---
---
---
---
---
---
Back To Top