More News
The Sellbot Task Force Expansion | Important Info
Posted by The Toontown Team on December 2, 2021 at 5:30 PM
The Sellbot Task Force Expansion, our Version 3.0.0 update, launches tomorrow on December 3, 2021. This day has been a long time coming, and to say we're excited would be an understatement. We're gearing up for the biggest release we've ever shipped, so here's a few things to keep in mind for tomorrow.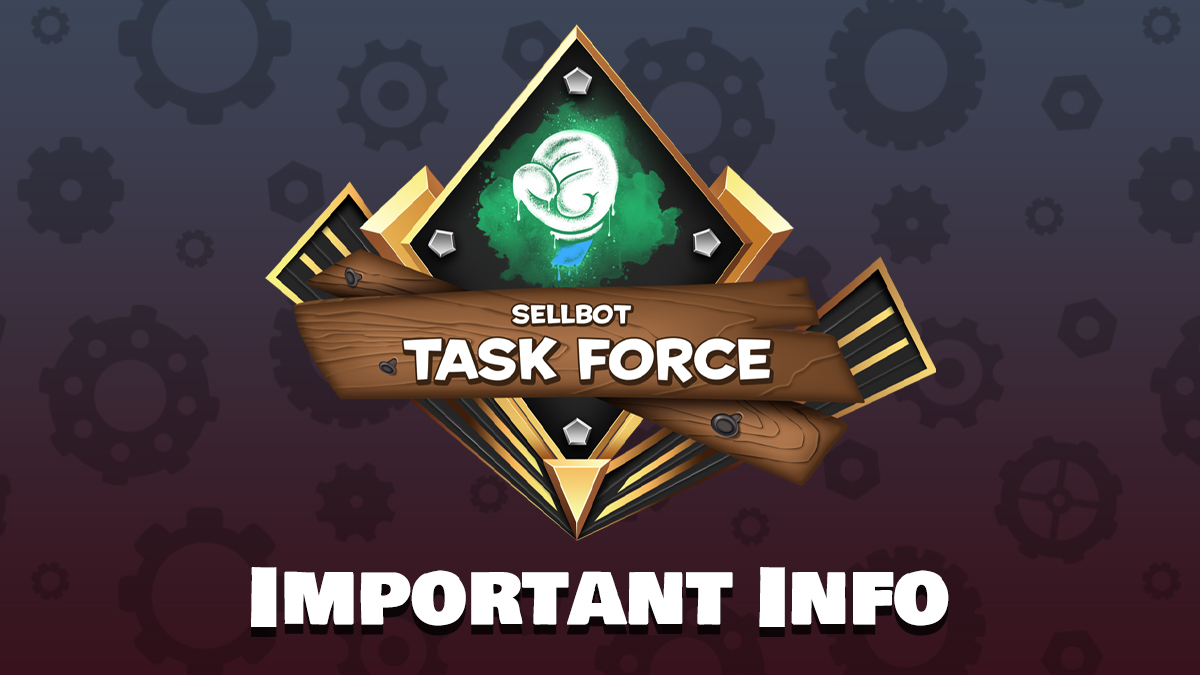 ---
Launch Time
Toontown Rewritten will be closing for Version 3.0.0 game update preparations at 12:00 PM Toontown Time (PST). Downtime is expected to last for multiple hours as we perform a database backup, a database migration, and perform final smoke tests before opening the game to everyone.
Launch Stability
We've spent a considerable amount of time and energy ensuring that tomorrow's launch goes as smoothly as possible. A major part of this effort has been seen in the constant bug and crash fixes we've been shipping in the past year, significantly increasing client stability. Our QA testers have been incredibly diligent in finding and filing bugs for our programmers to fix, and the list of known bugs is rapidly shrinking as you read this. With all that said, we're hoping for the best but preparing for the worst.
If you happen to already be free tomorrow, absolutely try to be one of the first Toons to log in. There's nothing quite like being one of the first people ever to experience something brand-new, after all. What we wouldn't suggest is taking time off of school, work, or time away from family obligations to hop in tomorrow. Whether it be preparing for finals week or any myriad of other real-life obligations, there's many things that many of our players will be doing tomorrow. Regardless of how much time we've spent testing and fixing bugs, there is a good chance that we'll run into an unforeseen issue at launch. Whether it be a common client crash or server stability issues, anything is possible. We don't want any of you to miss out on something important just to be met with the game being non-functional.
There is one major "known shippable" bug going into tomorrow. Players using 32-bit CPUs or 32-bit versions of Windows may experience higher likelihoods of client crashes after 30 to 60 minutes of playtime. Note that this only affects a small percentage of our players – so the vast majority of you won't notice a thing. We've spent a considerable amount of time over the past two weeks debugging this issue, but unfortunately have not been able to address it in time for launch. We will continue to investigate the issue, and hope to release a fix soon after launch.
Content Pack Creators
This update will include many new things for you to play with. We think you'll especially enjoy the Sellbot Task Force Hideout, which was designed to allow for a ton of Content Pack creativity!
Our Art department has put in a ton of effort to optimize our art assets as much as possible before launch. However, due to the sheer size of the update, some things are still subject to change post-launch for the sake of improving performance down the line. Those changes may include: GUI Tweaks, palette layout changes, texture resolution changes, UV map changes, and other optimization tweaks to models.
For this reason, we would highly suggest holding off on any changes you plan on making for any of the art assets we add or change in this update until we are absolutely sure that we can call them final. We don't want you spending time on creating content that may break down the line!
We'll let you know in a future blog post as soon as we are confident that all assets are final! In the meantime, we'll also try to post progress updates on the situation when we can on the Discord server of one of our Toontown Partners, contentpacks.net.
---
Thanks to everyone for your patience and for sticking with us for all this time. There's still one more day of reveals in the Sellbot Task Force tab of the website – so get excited for that! Everything we've worked towards with this expansion has been for you. We really hope you enjoy yourself as you explore all the new things to do!
---
Comments
Sorry! Comments are closed.
---
---
---
---
---
---
---
---
---
---
---
---
---
---
---
---
---
---
---
---
---
---
---
---
---
---
---
---
---
---
---
---
---
---
---
---
---
---
---
---
---
---
---
---
---
---
---
---
---
---
---
---
---
---
---
---
---
---
---
---
---
---
---
---
---
---
---
---
---
---
---
Back To Top