More News
Showing the Sellbots Who's Boss
Posted by Ripley on September 1, 2020 at 2:00 PM
After smashing through the windows of a five-story Cog building and destroying some slack-off Mr. Hollywoods, I found these Cogs, Inc. magazines lying around -- Robust. You may think it's the perfect opportunity to get more Cog intel! Nope. Not my thing. We've got people in the Resistance trained for that, and there's a reason I'm not one of them. I tried reading it, but couldn't get past the first page out of sheer boringness. I mean, who cares about accounting?!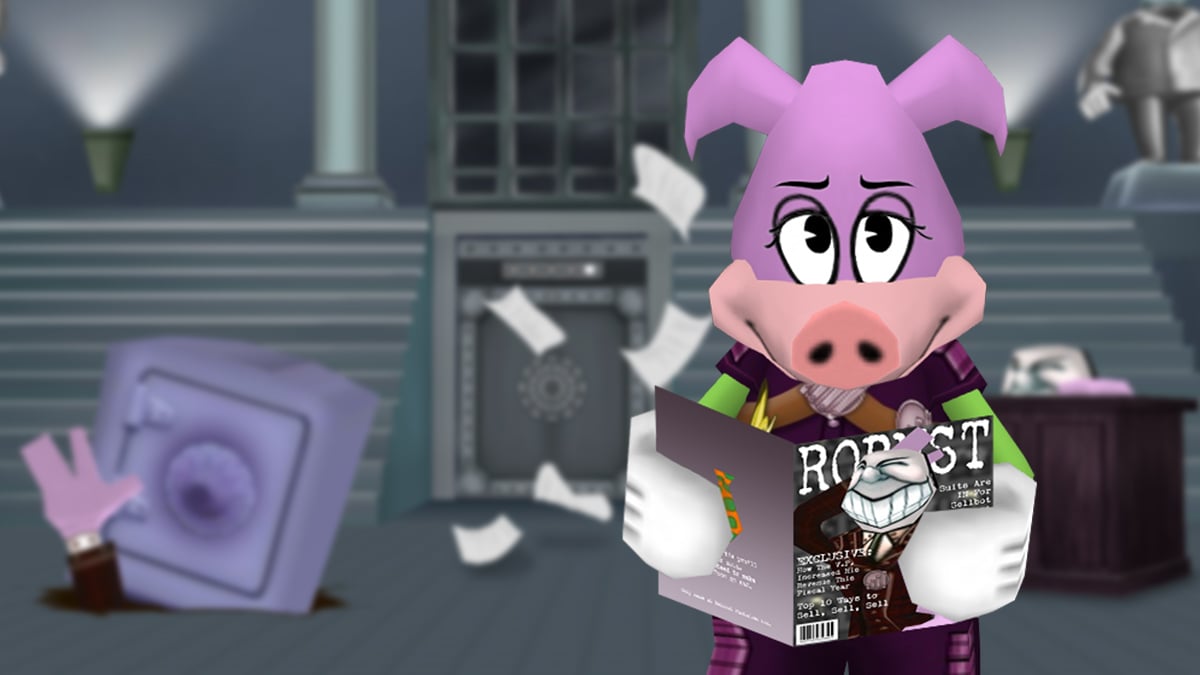 I'm not typically one for public appearances, but these Sellbots and their "blog invasion" have made it necessary. Getting the better of Sellbots is my specialty, after all -- I've had to crush even more than usual lately because of their gear-brained poll, and I'm loving every second of it! Let me properly introduce myself. My name's Ripley, and I'm a member of the Toon Resistance. Not leader, though. At least, not yet. A gal's gotta have goals!
The same day I walked out from Tutorial Terrace bright-eyed and bushy-tailed, I was already suiting up and rising through the ranks. So naturally, if anyone's going to be "top-dog," it's me! Sure, Flippy is "iconic" and "Toon Council president," but I'm talking Toon Resistance. Hold on, hold on. I don't mean any overthrowing business! Considering Rocky's already got the position for Lord Lowden Clear's right-hand Toon, I'd be willing to settle for left-hand pig.
Back to the topic on hand -- not only are the Cogs assaulting us with accounting, but polling too. What do we look like, a business opportunity? As if! The Sellbots' poll is already over, but that doesn't mean they're finished yet. We'll have to keep destroying more Cogs to fight off this invasion, and with enough help-- Pszzzt. Static noises. Staaaatic... noiiiiises...
...
The connection is fine, Flunky. Stop saying "static noises" out loud. This won't earn you a promotion.
...
We've interrupted this broadcast to bring you a message from the Bossbots.
Who do you think you are, Toon? Is this some sort of advert for the Sellbots? Nothing of the sort has been approved by upper management, nor are Toons allowed any involvement in these Cog affairs beyond voting in our polls! Trust us, we know best. Let us Bossbots set an example for you: any feeble attempt to interrupt will be stopped, and polls will proceed as scheduled. It's not as if Sellbots have any chance of overtaking us in votes, anyhow. In this Cog-cheat-Cog world, everyone knows that the Bossbots are at the top of the corporate ladder.
Who is your favorite Bossbot, Toons?
Poll ends on: September 4, 2020 at 9:00 AM
Whichever Bossbot wins this round will advance to the most prestigious stage of their career yet, a round of golf with the C.E.O. himself. Vote wisely, Toons.
---
Comments
Sorry! Comments are closed.
---
---
---
---
---
---
---
---
---
---
---
---
---
---
---
---
---
---
---
---
---
---
---
---
---
---
---
---
---
---
---
---
---
---
---
---
---
---
---
---
---
---
---
---
---
---
---
---
---
---
---
---
Back To Top