More News
The Revenge of the Skelecogs
Posted by The Skelecogs on January 17, 2020 at 2:00 PM
Good afternoon once again, Toons. To say that upper management has been distraught with current Cog performance would be an understatement. No thanks to all of you, our plan to phase out Cog Suits went abysmally. We've heard no end of it over the water cooler, I can promise you. Not only that, but less than a month ago, you Toons defeated over half a million Cogs! So many hardworking individuals, working towards a future of greed and profit, defeated by a measly Foghorn.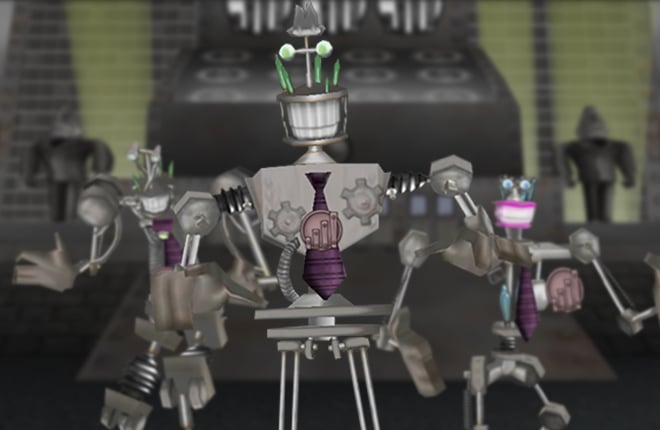 Thousands of Cogs are seeing pay cuts thanks to the losses, and we're not happy about it. The Sellbot Factory is even struggling to keep up with the demand for new Cogs. Our timetables for future growth have even been re-shuffled. However, we've come up with a proposal to "suit" all of these newfound needs. We've made the executive decision to reduce Cog Suit output, allowing the factory to work overtime in replenishing our ranks. To celebrate the occasion, we're sending out yet another Skelecog Mega-Invasion.
Don't be alarmed, Toons. It's clear to us that you don't understand our goal here. We just want to turn Toontown into what it was always meant to be, a cold and drab metropolis that our CogFathers worked so hard to reach. It seems that some Toons don't understand why this is necessary, but it truly is. All of your fun is nothing but a distraction to a perfect world of productivity and profits.
Don't bother deploying the Resistance Rangers, as they'll only hinder us in helping you achieve our goals. We hope that unlike last time, this Mega-Invasion will be an absolute success. We'll hopefully see you on the streets, Toons. We can't wait to offer you our various business services.
---
Comments
Sorry! Comments are closed.
---
---
---
---
---
---
---
---
---
---
---
---
---
---
---
---
---
---
---
---
---
---
---
---
---
---
---
---
---
---
---
---
---
---
---
---
---
---
---
---
---
---
---
---
---
---
---
Back To Top