More News
Celebrate Women's Equality Day in STYLE!
Posted by Lt. Lady Kippy on August 25, 2023 at 2:00 PM
ZZZ… ZZZ… ZZZ...

Yawn, who's there? Am I tardy again?
Oh, PHEW! It's just you! Now, I realize that it's a bit late to be hitting the blog, but what can I say? My catnap turned into a good day's sleep! That hardly matters, though. I have come to share something that is of significance! After all, tomorrow isn't just any day in Toontown -- it's Women's Equality Day!
As a Lady of sorts myself, I'm eager to celebrate! Even though I was late to the Toon Council Presidential Elections (I still haven't forgiven myself for that), opinions from Toons that are just like you and I were heard, and that's so important! No matter what sets us apart from one another, we all deserve a voice.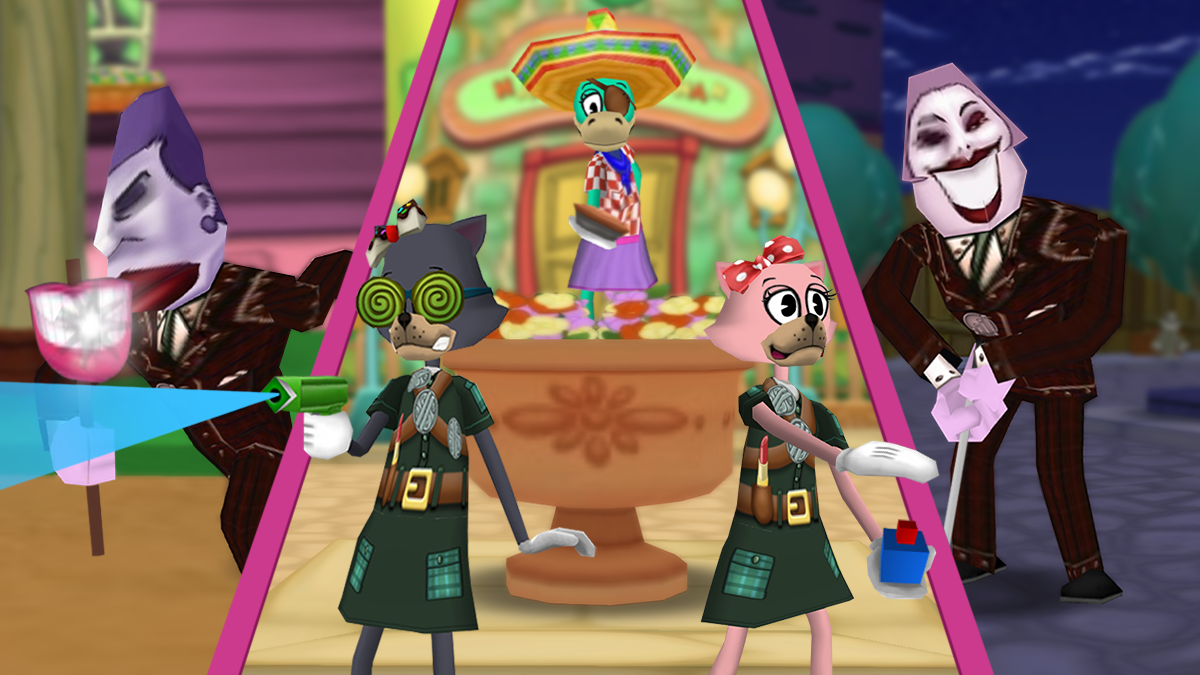 Unfortunately, it's not all celebratory. The Cogs devised their own way to participate in the festivities... They're Mega-Invading the streets! From now through August 27th, you'll find Name Droppers, Minglers, Number Crunchers, and Micromanagers all over Toontown. You can't miss 'em -- they're dressed to the Back Nines in their finest pantsuits.
I say we decorate their fancy suits with some frosting and pie filling! Luckily for me, I stored some extra Birthday Cakes from ToonFest in my freezer, so I'm stocked up with ammunition! Perhaps you'll even find me and some other Resistance Rangers fighting back...
We can't all be late to the fights, so what are you waiting for?! It's time to celebrate Women's Equality Day, Toontown style!
---
Comments
Sorry! Comments are closed.
---
---
---
---
---
---
---
---
---
---
---
---
---
---
Back To Top