More News
"TOON" In for ToonFest for Charity!
Posted by The Toontown Team on August 7, 2022 at 8:00 AM
It's a bird! It's a plane! No, it's super... excitingly time for ToonFest for Charity!!!
Fittingly so, there is a team of superheroes out there who have put together this superb event. For the past three days, Toons throughout the community have been streaming for the benefit of Extra Life Charity. In just one hour, our team will be joining the event for three hours to play Toontown, chat, and maybe even answer some of YOUR questions!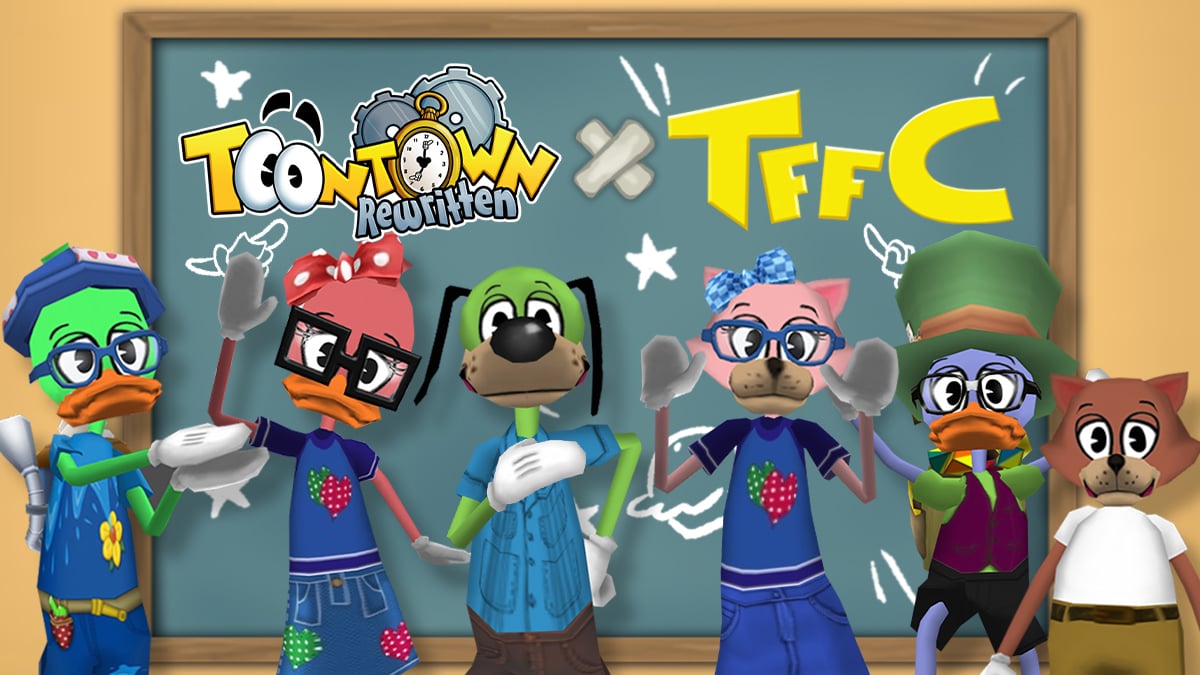 From 9 AM to 12 PM Toontown Time (PDT), members from our team will be live at toon.town/TFFC. Our crew is made up of many branches of the team, including Game Design, Audio, Art, Technical Operations, and Moderation -- so if you're curious about any particulars, we've got an answer for you.
We definitely aren't the superstars here, so make sure to check out the others in the community who have streamed so far. Although there's still an hour until we're live, the event is still actively going on right now -- so you should swing by and check it out!

Ready to take off? Visit ToonFest for Charity by clicking the big yellow button below! Keep in mind: this isn't an official Toontown Rewritten event, so make sure to ask a parent first before stopping by.
Check out ToonFest for Charity!
---
NOTE: ToonFest for Charity is an unofficial community event that is not sponsored by or associated with Toontown Rewritten. Donations are sent directly to Extra Life, an organization that benefits Children's Miracle Network Hospitals.
---
Comments
Sorry! Comments are closed.
---
---
---
---
---
---
---
---
---
---
---
---
---
Back To Top