More News
Blast into Summer with Fireworks!
Posted by Firequacker on July 4, 2021 at 2:00 PM
KAPOW! BOOM! POP! Let's get quackin', cause' it's Independence Day -- my favorite day of independence!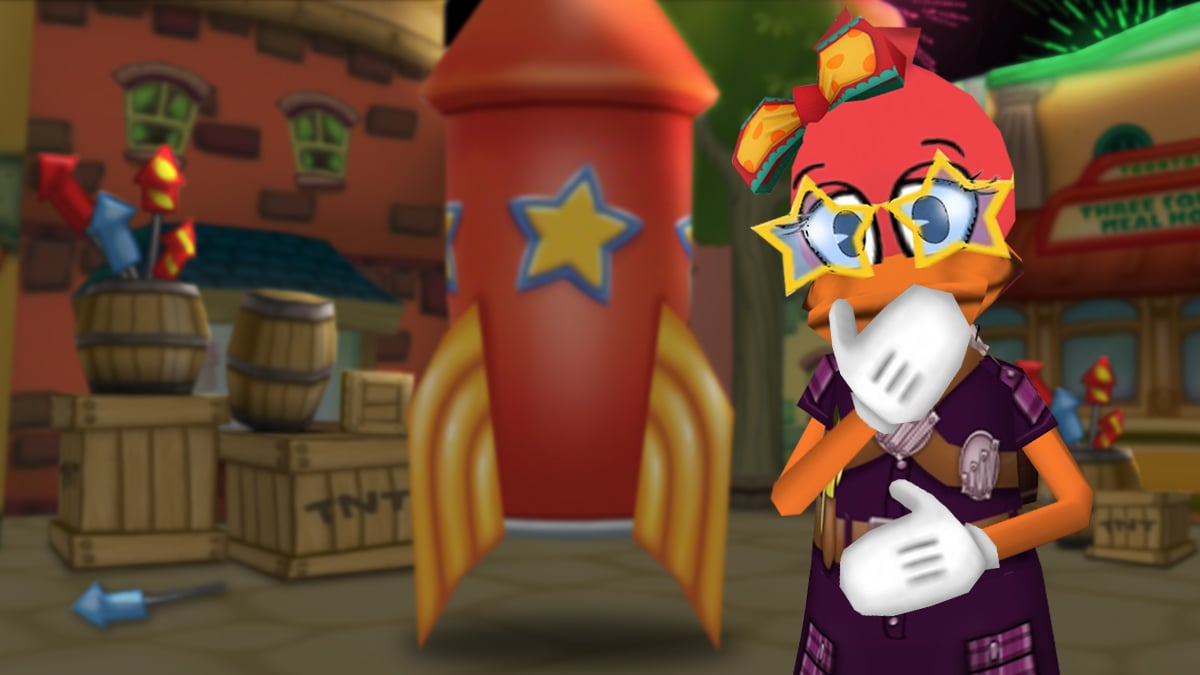 The name's Fifi, but most folks just call me Firequacker. If you didn't know, I'm the most independent duck in all of Toontown. Hence why they named this day after me. Did I mention it's my birthday too?
If there's one thing I love more than being independent, it's explosives! Ooh, ahh! Everyone loves a good explosive! And that's why I, a Resistance Ranger with a love of all things kablooey, have been called upon by the Toon Council to light it up like dynamite!
Using my signature style (Hint: explosions!), I've completed both of my duties with style and grace. Fireworks? On their way. Cogs? On those fireworks. Just doing my job. They'll never know what hit em'! Summer Fireworks start now, every hour on the hour -- and will last until July 6th at 11:59 PM Toontown Time (PDT). Each firework has been lit with love.
My bill may be big (ha!), but this many fireworks is quite the bill for a Toon like me. I usually foot the bill, but… perhaps a run to the Cashbot Mints are in order. Oh well, more cannon fodder for me to explode!
---
Comments
Sorry! Comments are closed.
---
---
---
---
---
---
---
---
---
---
Back To Top