More News
Celebrate the New Year with Top Toons and Fireworks
Posted by Flippy on December 31, 2019 at 2:00 PM
Heya, Toons! I'd like to begin by wishing one and all a very Happy New Year's Eve. That must mean it's almost time to launch the annual spectacle of fireworks to see the New Year in! You can see them in any playground every hour, on the hour, from now until January 2nd at 12:00 AM Toontown Time.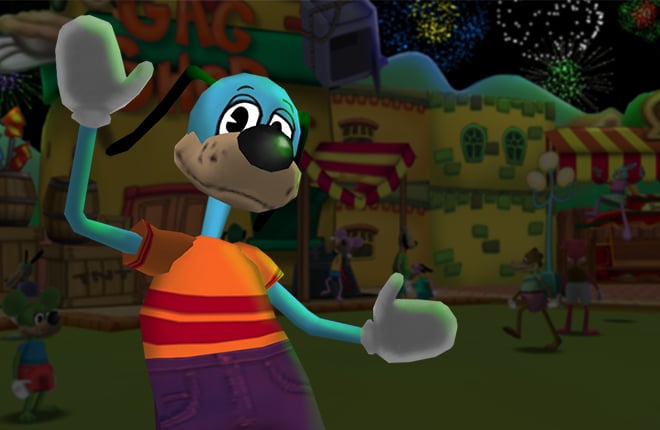 That's not the only thing you must be looking forward to. As I'm sure you already know, we're hosting our Top Toons Marathon this year! It's set to start in just a few hours time, so you better finish up with your final preparations. My good pal S'more is running the show, and if his baking is anything to go by, you're in for a real treat.
I hear he's pulling out of all the stops this year. From having Loony Labs pick a theme for the event, to pleading for all of Toontown's tailors to stitch together a brand new jacket. I'm even tempted to jump into the fun myself! Who am I kidding... I have so much work to be catching up on that's piled up over the Winter Holiday.

I wish the best of luck to all of the Toons who choose to participate. Besides, there's always next year! Anywho, I must go and catch up on the latest Seismically Silly Statistics which have just arrived from Loony Labs. Enjoy the antics of the next few days and to all of Toontown, have a Happy New Year!
---
Comments
Sorry! Comments are closed.
---
---
---
---
---
---
---
---
---
---
---
---
---
---
---
---
---
---
---
---
---
Back To Top