More News
ToonFest: We're Almost Ready to Roll!
Posted by Riggy Marole on October 6, 2015 at 9:00 AM
Where have
I
been? Where have
YOU
been?! I know, I know, it's hard to have a party without me. I can tell you exactly where I've been, though: Preparing the
Token Takers
for their official debut into the ravishing lands of ToonFest!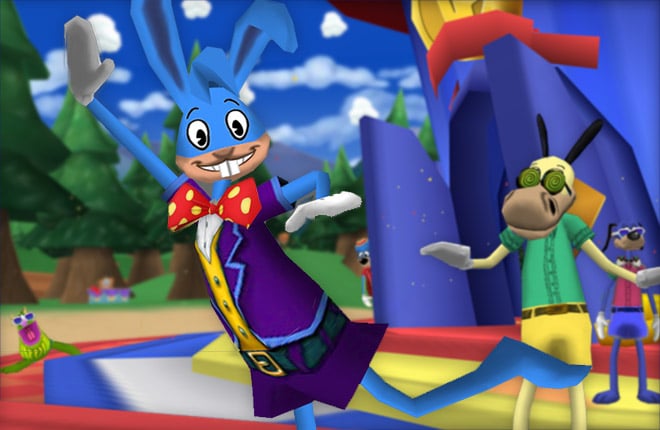 Now, fellas, fellas, let me tell ya's that I'm on your side. If I had my way, we woulda had these prizes out for you on Day ELEVEN! (Fun number to say, and all.) The thing is, you just can't rush these sort of things. Do you know what kind of trouble it takes to get these Token Takers ready?
First, the shipment of accessories was late. Next thing you know, you've got all these bears waltzing in normal attire as if they were stopping by the post office. But no sir, this job is a job of HONOR! And VALIANCE! And most of all - FASHION!
It's not quite there yet, by the way. I just figured it was good of me to stop by and tell you that
SOON!
IT WILL BE THERE! You've just gotta trust me, alright? I've got a load up my sleeve, and this party ain't ending without a final KABLAMO from the shenanigans I've cooked up.
Stock up on those
ToonFest tokens
, folks, because these prizes ain't cheap, and there's at least seventy-two of them that you're going to want. I am absolutely not exaggerating. Probably. There's more activities on the way, too -- stay TOONED!
Note from the TTR Team: More ToonFest festivities are on the way! Something has come up to make us busier than ever, but you'll be excited to see the result. The next set of ToonFest updates will be coming out before you know it, and we suggest you take Riggy's advice on stocking up on tokens!

Be sure to follow our Twitter, Facebook, or Snapchat (ToontownTV) to stay posted on the exciting things to come.
---
Comments
Sorry! Comments are closed.
---
---
---
---
---
---
---
---
---
---
---
---
---
---
---
---
---
---
---
---
---
---
---
---
---
---
---
---
---
---
---
---
---
---
---
---
---
---
---
---
---
---
---
---
---
---
---
---
---
---
---
---
---
---
---
---
---
---
---
---
---
---
---
---
---
---
---
---
---
---
---
---
---
---
---
---
---
---
---
---
---
---
---
---
---
---
---
---
---
---
---
---
---
---
---
---
---
---
---
---
---
---
---
---
---
---
---
---
---
---
---
---
---
---
---
---
---
---
---
---
---
---
---
---
---
---
---
---
---
---
---
---
---
Back To Top