More News
ToonFest: Event Schedule
Posted by The Toontown Team on May 5, 2023 at 2:30 PM
Grab the party poppers and piñatas, pronto! May is finally here, which means in just under three weeks, ToonFest: Birthday Bash will officially begin in Atlanta at this year's MomoCon!
Our gears have been turning non-stop in preparation to ensure every Whole Cream Pie is filled to the brim and that no Cogs – our friendly Flunky aside – tamper with our plans.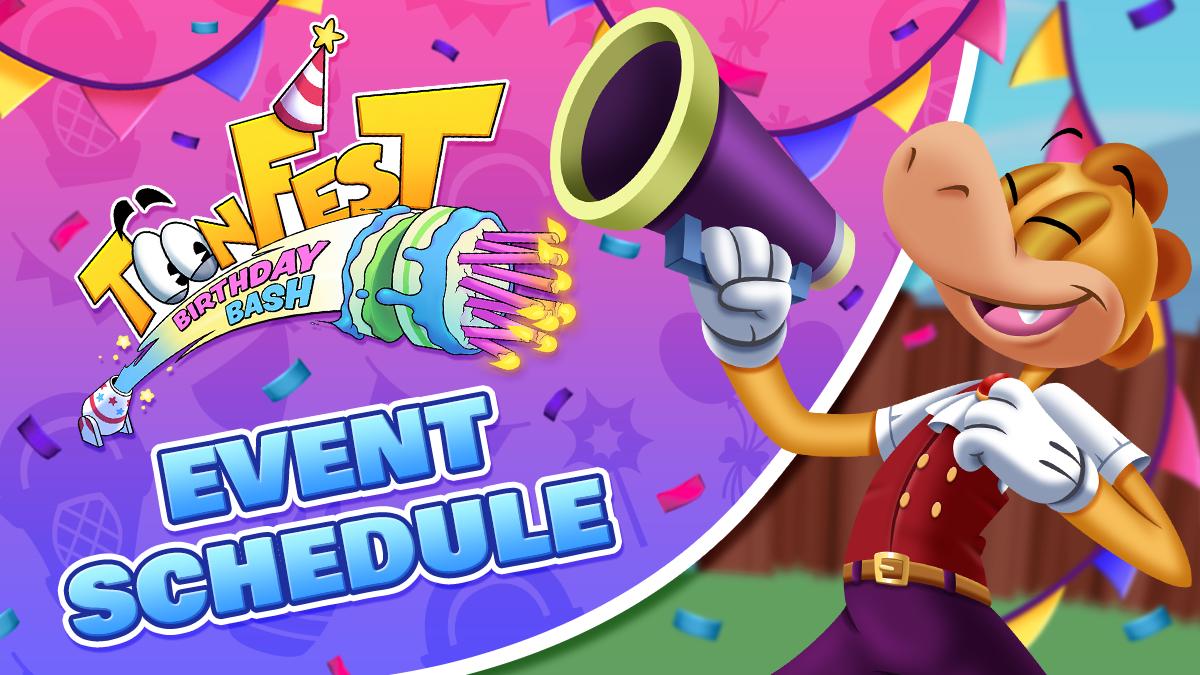 We ran our calculations past the Scientoons, and it's official: this will be the silliest celebration to date! What better way to tell you than to show you the official ToonFest: Birthday Bash event schedule!?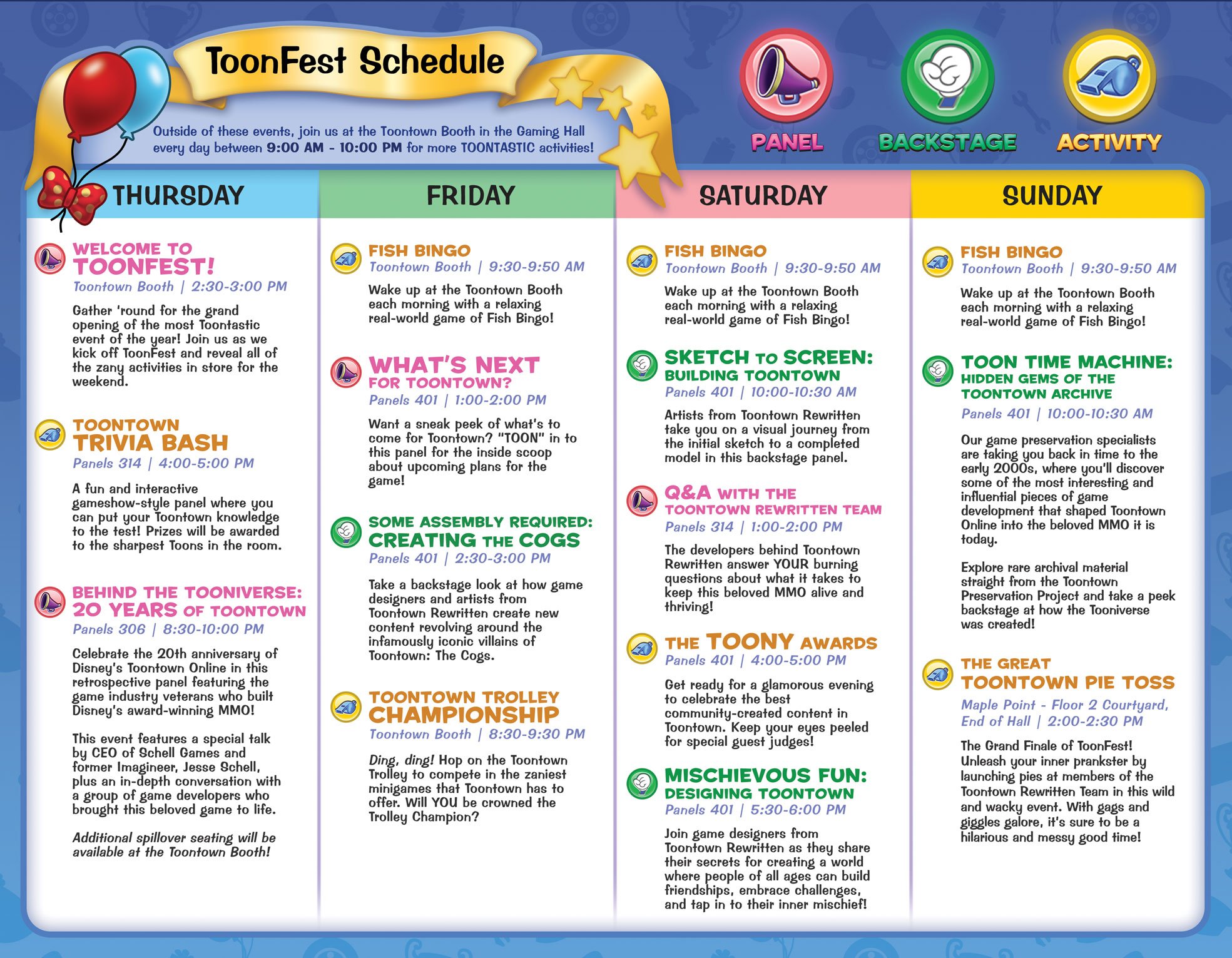 Please note that all times listed are in Eastern Standard Time.
There's SO MUCH to do at ToonFest: Birthday Bash! Our team has been working hard to squeeze every ounce of silliness into this event. Of all these great events, you definitely won't want to miss "Behind the Tooniverse" and "What's Next for Toontown?" where you'll be able to hear from the developers of Toontown Online and Toontown Rewritten about the past, present, and future of Toontown!
Plus, judges with quite the qualifications will be judging The TOONY Awards, so make sure you're sending your submissions! For tech-savvy Toons, we'll also dive into the development of Toontown Rewritten at our "Backstage" panels.

Join us in the celebration by getting your tickets to ToonFest: Birthday Bash! Still need tickets? Check out our official website for the deets! Can't make it? No problem! We intend to live stream as many panels as possible on our Social Media channels (listed at the bottom of this website) so that folks at home don't miss out!
---
Ooh, one more thing! Don't forget that MomoCon has an app of its own. With an iPhone or Android device, you can pick and choose your favorite events and build a schedule for yourself. Make sure to "like" us on the guests tab to see all of our events as they're added!
Apple App Store Google Play Store
---
Keep your eyes (and bananas) peeled for more ToonFest: Birthday Bash updates later this month!

---
Comments
Sorry! Comments are closed.
---
---
---
---
---
---
---
---
Back To Top