More News
Celebrate Twenty Years of Toontown at the TOONYs
Posted by The Toontown Team on April 12, 2023 at 2:15 PM
Roll out the red carpet! The TOONYs are returning once again for ToonFest: Birthday Bash! We're super stoked to be hosting the TOONYs for the third time ever, and we even have a few terrific new categories in store! Most importantly, we're thrilled to finally be able to commemorate YOU, the Toontown community, (the reason we are celebrating 20 years of Toontown!) for the first time since ToonFest at Home!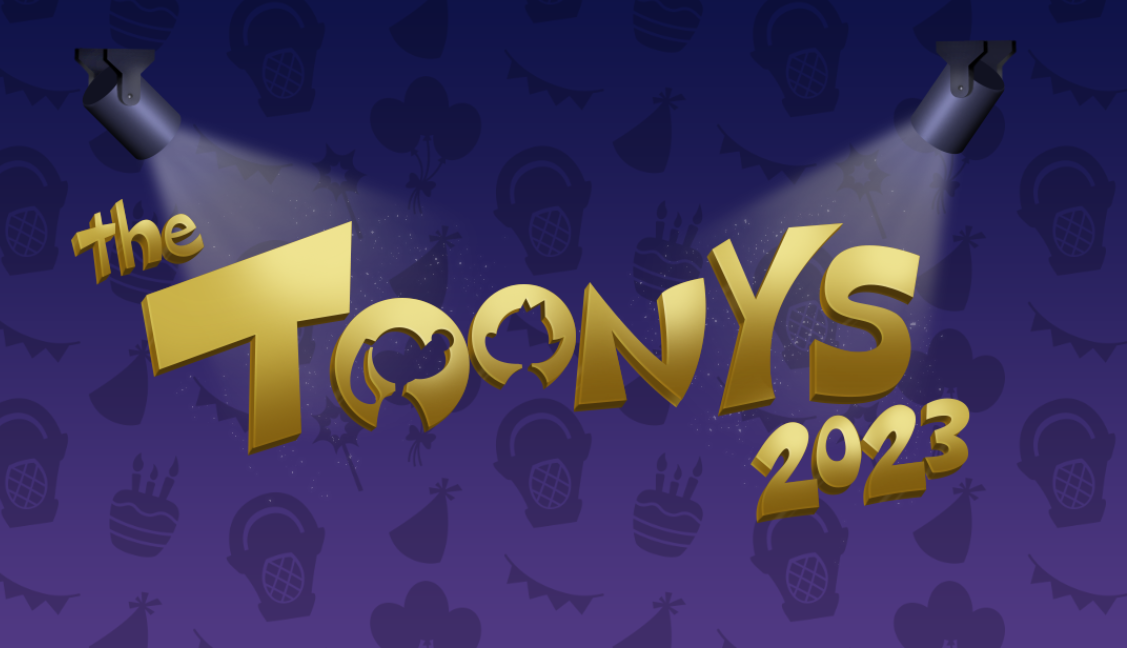 Say, what are the TOONYs? Only the best award show this side of the Tooniverse! It's the perfect chance for our skilled community to show off their Toontastic talents. The TOONYs will be hosted live at ToonFest: Birthday Bash! The streams for the previous 2019 and 2020 shows are available to watch if you'd like a taste of what's to come!
We have the usual categories: cosplays, videos and artwork. But this year, we're introducing THREE brand-new ones to spark your creativity! We want to see your witty limericks and fabulous accessory designs this year, as well as your cake decorating skills to celebrate Toontown's 20th birthday! Let's see if you can put the Birthday Cakes from the Gag Shop to shame.
As you know, there are rules to every contest! To ensure your entry is top-notch and follows the guidelines, here they are for you to read:
General Guidelines
Your submissions should be directly related to Toontown Rewritten, but this shouldn't impede your creativity one bit! From the Cogs you fight on the streets to the fish you catch in the Playground, anything to do with the game is perfectly on-topic!
All submissions will be judged 25% on presentation and artistic quality, 25% on originality, and 50% on Toon-inspired humor and inspiration by a panel of sufficiently silly Toontown Team Members.
All entries should be your own work and made specifically for the TOONY awards!

Are you a whizz at icing a cake but equally as brilliant at designing cosplays? No fear, friends! You can enter as many categories as you'd like!

The winner or winners in each category will be contacted after ToonFest is over to receive a Toontown Prize Pack! If you win and are present at ToonFest, you'll be able to claim your prize while attending the event.


---
Online submissions
All Video, Artwork, Limerick, Cake, and Accessory[*] entries must be submitted online even if you are attending ToonFest! To enter the Cosplay category, you can either follow the online submission guidelines below or show up in person with your cosplay on the day of the TOONYs (TBA).

[*] Note: If you're submitting an accessory design, you need to send us an email to be officially entered in the TOONYs.

There are a couple ways to submit online entries: create a public post with a picture or link to your entry on Facebook, Twitter, or Instagram with the hashtag "#Toonys2023", or email support@toontownrewritten.com with the subject "TOONYs 2023 - [Category Name Here]" and a picture or link to your entry.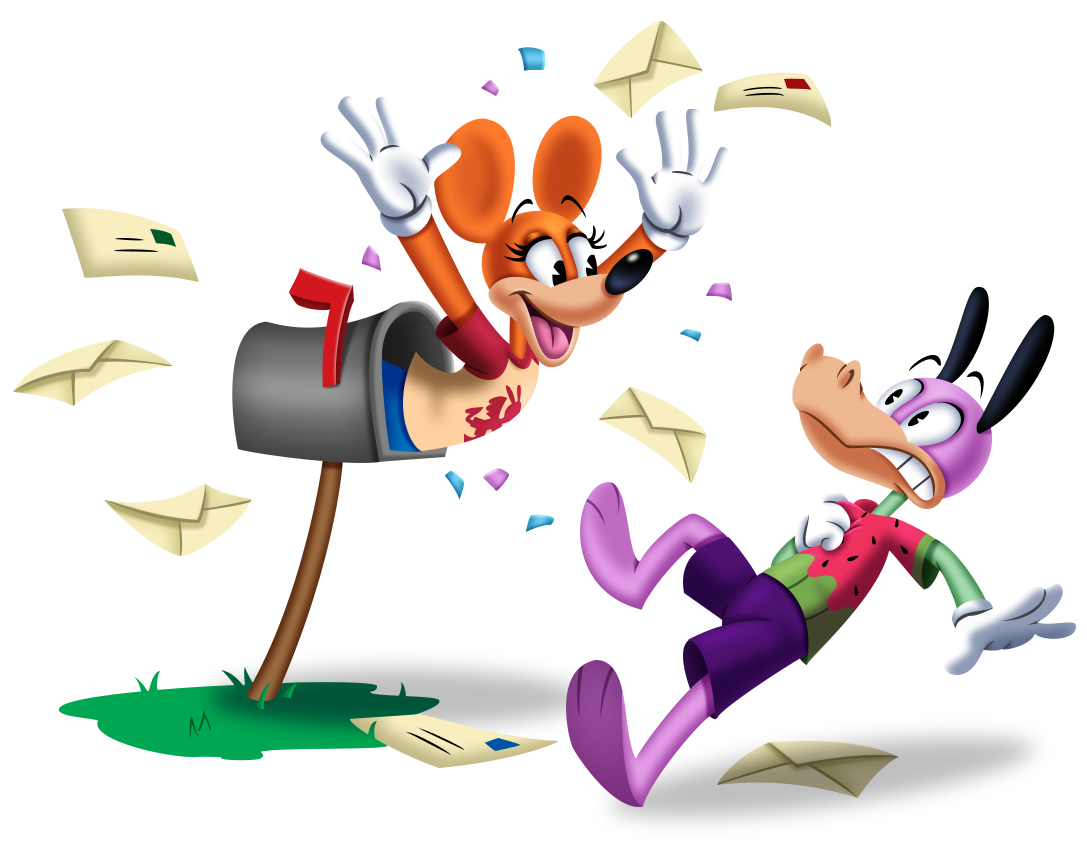 For all entries, whether posted online or sent via email, make sure to include both your Real Name, your Toon Name, and title of your work!

All online entries must be submitted by 11:59 PM PDT on Thursday, May 18th, one week before ToonFest begins.

If you're a minor, please obtain parental permission before submitting your entry!

---
Cosplay
If you're attending ToonFest, all you need to do is show up in your cosplay on the day of the TOONYs (TBA). Registration will be available throughout the day, just stop by our booth and talk to a staff member about getting signed up.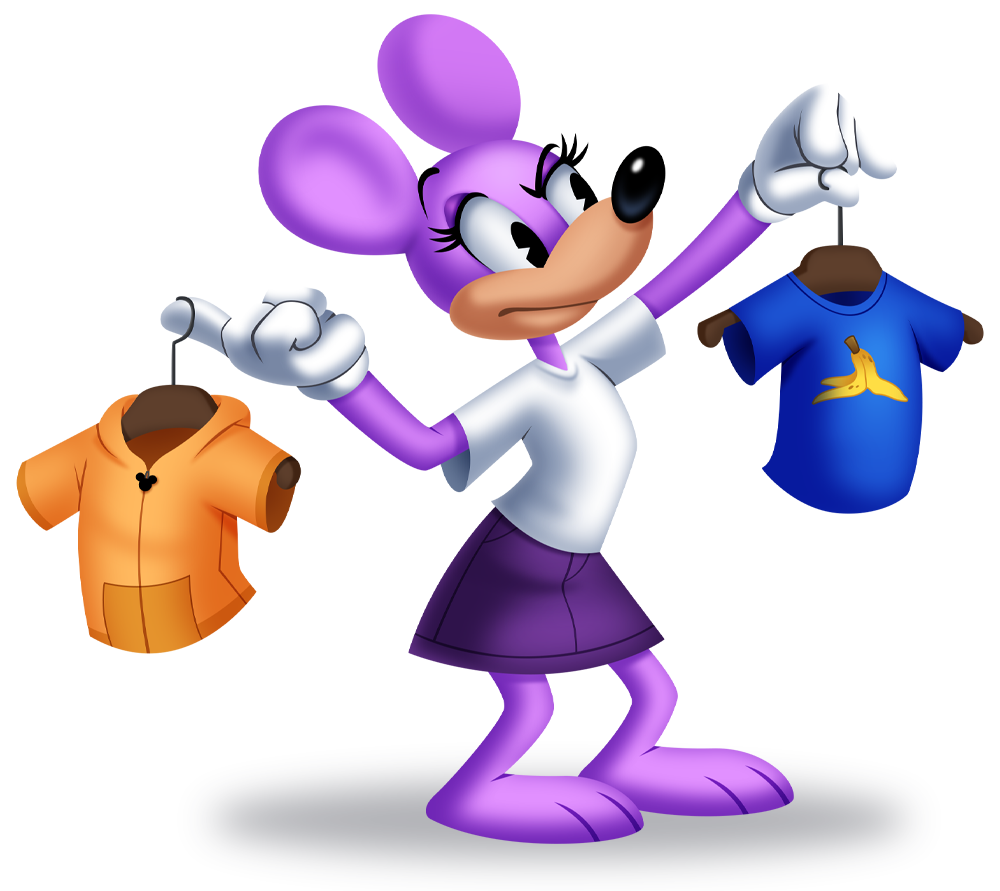 Please keep in mind that your cosplay should look like something you would see in Toontown!
If you can't attend ToonFest, submit a picture of your cosplay using the online submission guidelines by Thursday, May 18th.

The three best in-person cosplays at ToonFest: Birthday Bash will receive an exclusive prize and the chance to throw one of the biggest pies at the Annual Toontown Pie Toss.


---
Videos
To enter a video for the TOONYs, create an up to three minutes long Toontown Short about any story you can imagine! It can be an advertisement, comedy, backstory -- anything relating to Toontown.

Videos should not contain any copyrighted music, images, or other content. You are welcome to use any content from Toontown, including music made for our videos on the Toontown Rewritten YouTube channel!

Once you've created your video, upload it to YouTube and include the link in your social media post or email to enter the contest.

---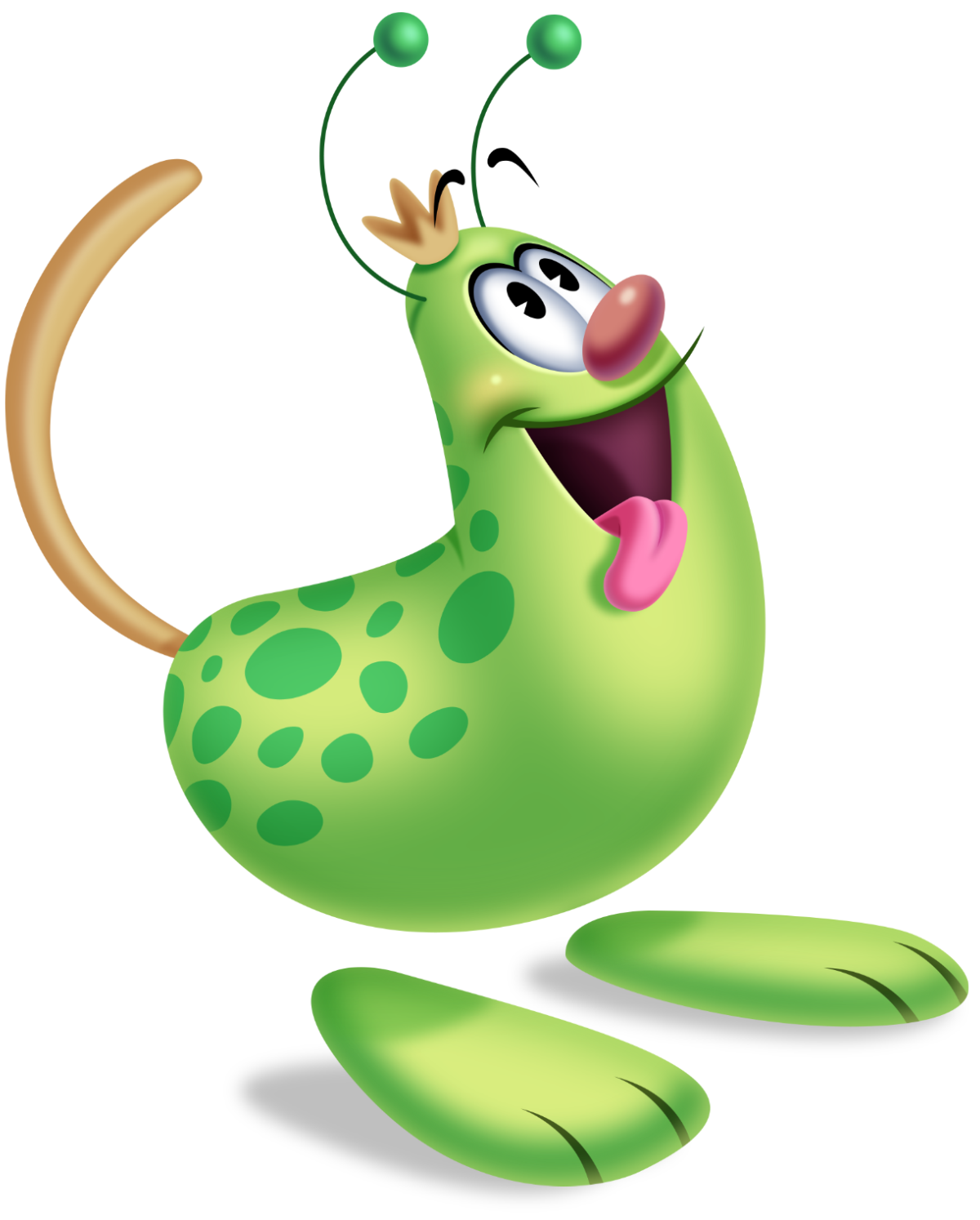 Artwork
Any sort of digital, physical, sketched, or fully illustrated
artwork can be submitted for the TOONYs.

Submissions should be entirely new artwork created for the TOONY Awards. Artwork that has been previously posted online before the announcement of this contest will be disqualified.

---
Limericks
We have a category perfect for the creative writers in the community! We want to see your witty limericks! Never heard of one before? Don't sweat, they're as easy as pie.

A limerick is a short poem consisting of only five lines. They're usually humorous in nature and contain an AABBA rhyme scheme. This means that the first two lines lines rhyme with the last line, whilst the third line rhymes with the fourth. To put it simply, lines that are labeled 'A' rhyme with one another, and the lines labeled 'B' rhyme with one another.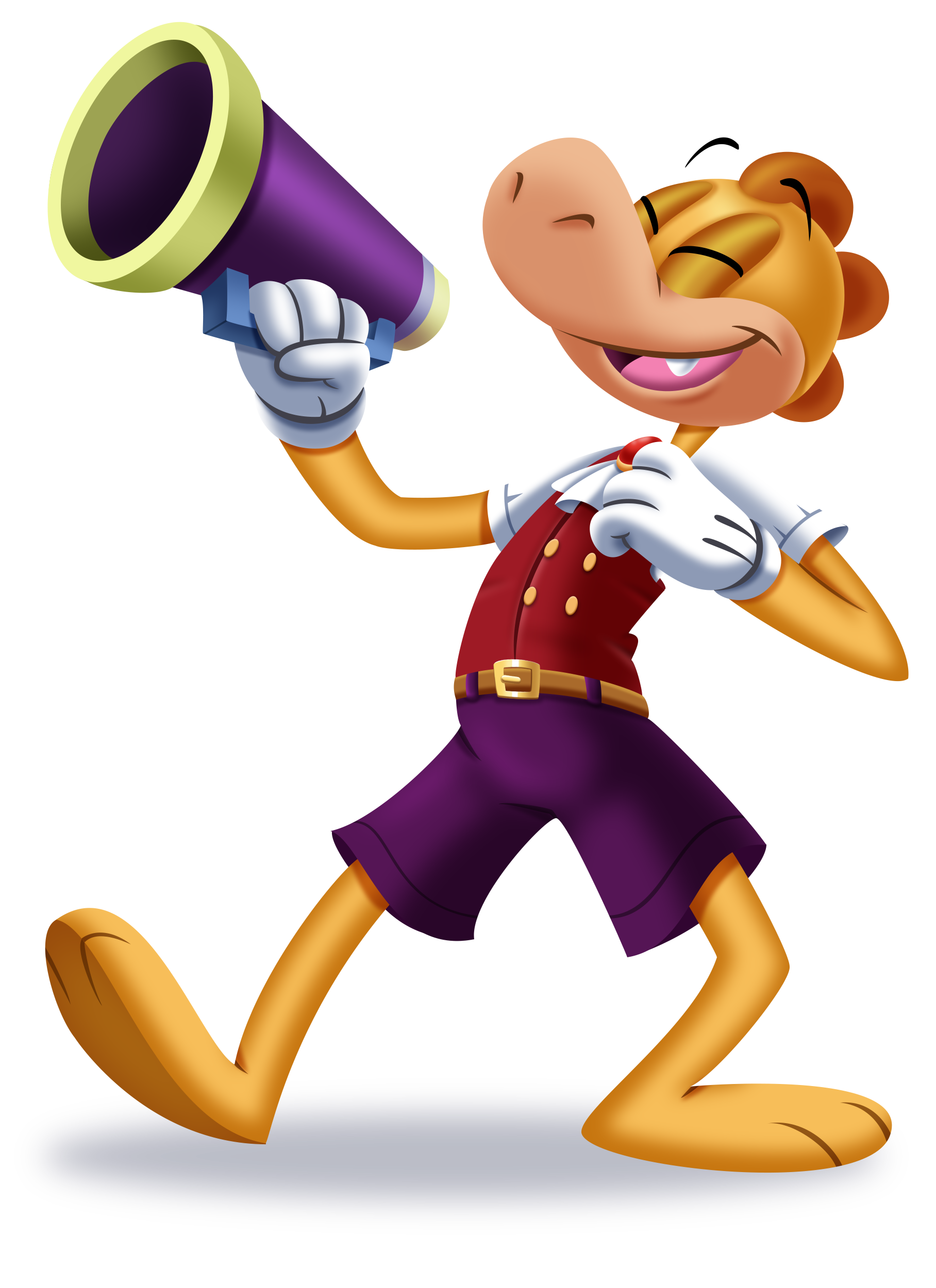 I hit a Cog with a Cream Pie,
'That is a fine pie!' he did cry,
He wiped off his nose,
I threw cake on his clothes,
Who knew a Cog would like Cream Pie?
While the rhythm and rhyme are an important part
of the presentation of the poem, the limericks
will also be judged for wit and hilarity, so take a
stroll down Silly Street before you begin writing.
Originality and Toon-inspired humor are 75%
of the judgment criteria, so don't get your gloves
tied up in knots if your punniest poem is a few syllables
away from the perfect linguistic layup. We want to see it anyway!

---
Cake Decorating
Put on your aprons and grab your chef hats (I'm sure Chef Fritz has one you can borrow)! To mark the big birthday milestones for Toontown and Toontown Rewritten, we're adding cake decorating as a TOONYs category this year!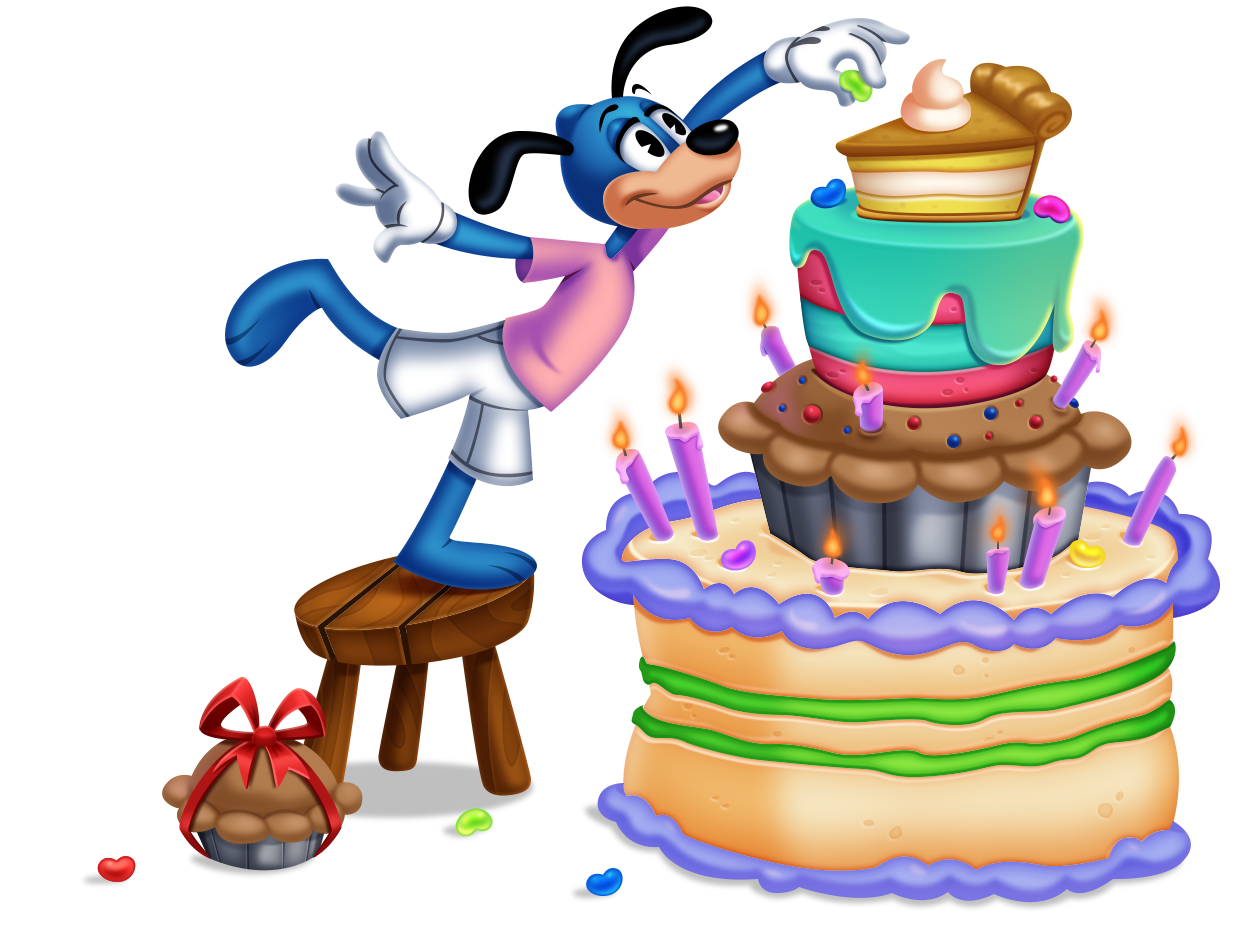 Cakes will be judged on their appearance only! We will not be eating any cakes, unfortunately. Do not bring any cakes to ToonFest please.

Is your cake so realistic it doesn't even look like one?! If this is the case, please also provide us with a photo of your cake cut so we can better appreciate the abra-cake-dabra of your skills.

---
Drawing an Accessory
This is one of the most exciting categories we're introducing this year! We want you to draw a design for an accessory! The winner will have their design brought to life in-game by the Toontown Team!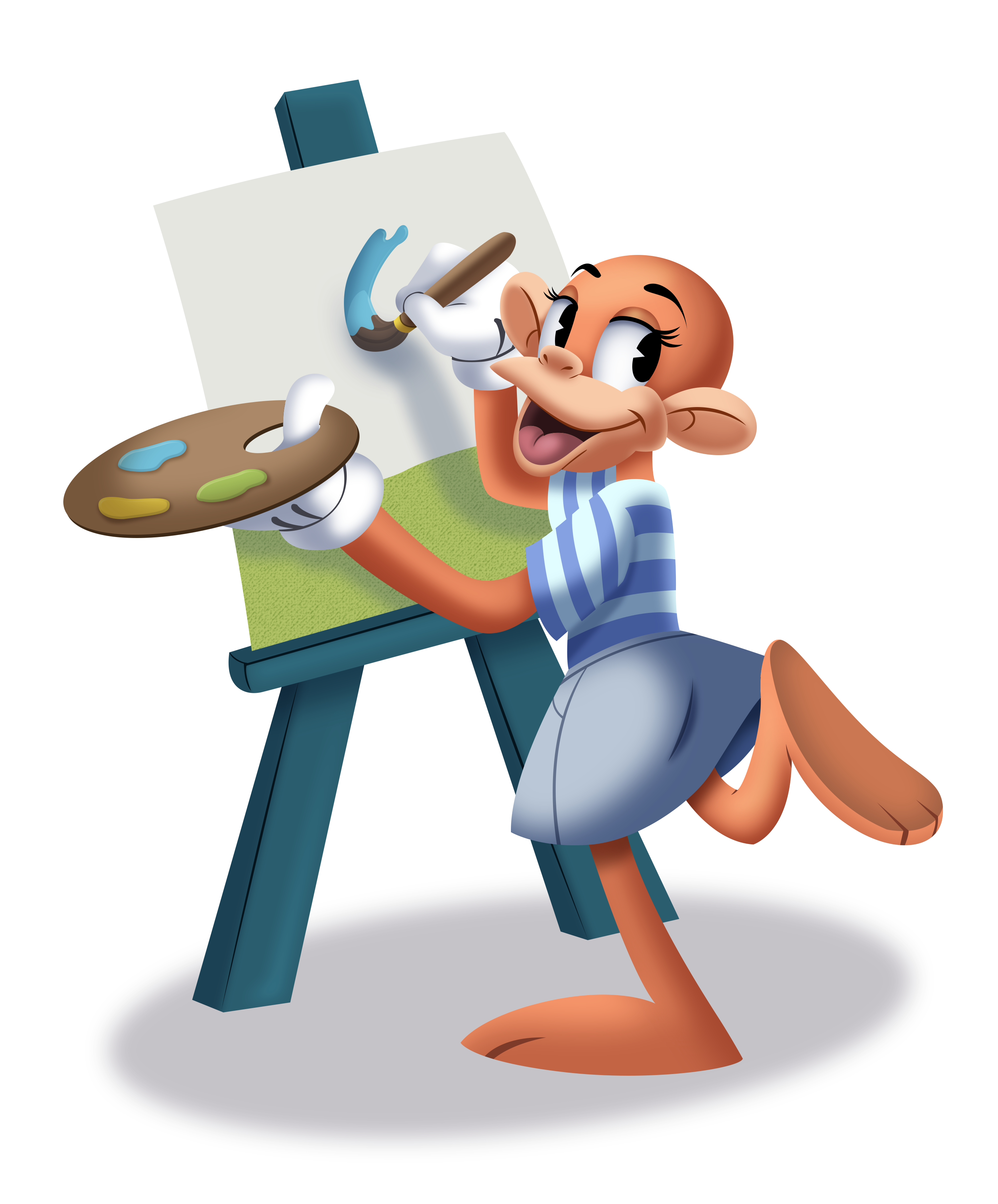 Your design can be anything, from a jellybean-patterned bow to a creative new coloration for an existing accessory! It can also be something Toontown has never seen before. As always, the sillier the better!

All entries should be submitted via email. While we encourage you to still post on social media if you want, all official entries into the TOONYs for the accessory design category must be submitted via email. Please add the below statement to the email with your design:

I volunteer to donate the rights of this design to the Toontown Rewritten project.


---
If there's something we've missed, drop us an email at support@toontownrewritten.com for any queries you may have. We're looking forward to meeting you all at ToonFest: Birthday Bash, and we're just as excited at seeing all of your Toontastic submissions! The Toontown community never fails to impress, and we are continuously proud of the talents you all have!

Last Updated: April 14, 2023
---
Comments
Sorry! Comments are closed.
---
---
---
---
---
---
---
---
---
---
---
---
---
Back To Top