More News
Sparking Excitement with Summer Fireworks!
Posted by Whamo Kablamo on July 4, 2022 at 2:30 PM
No, no, that fuse is much too short... That firework should be red, not blue... And where's that stack of extra sparklers? Oh, hey there! Whamo Kablamo here, Resistance Ranger and expert on all things explosive and kaboom-y here in Toontown. Sorry for the mess, but this day always is the busiest for Firequacker and I, as it's the most explosive of the year: Toontown's annual Summer Fireworks!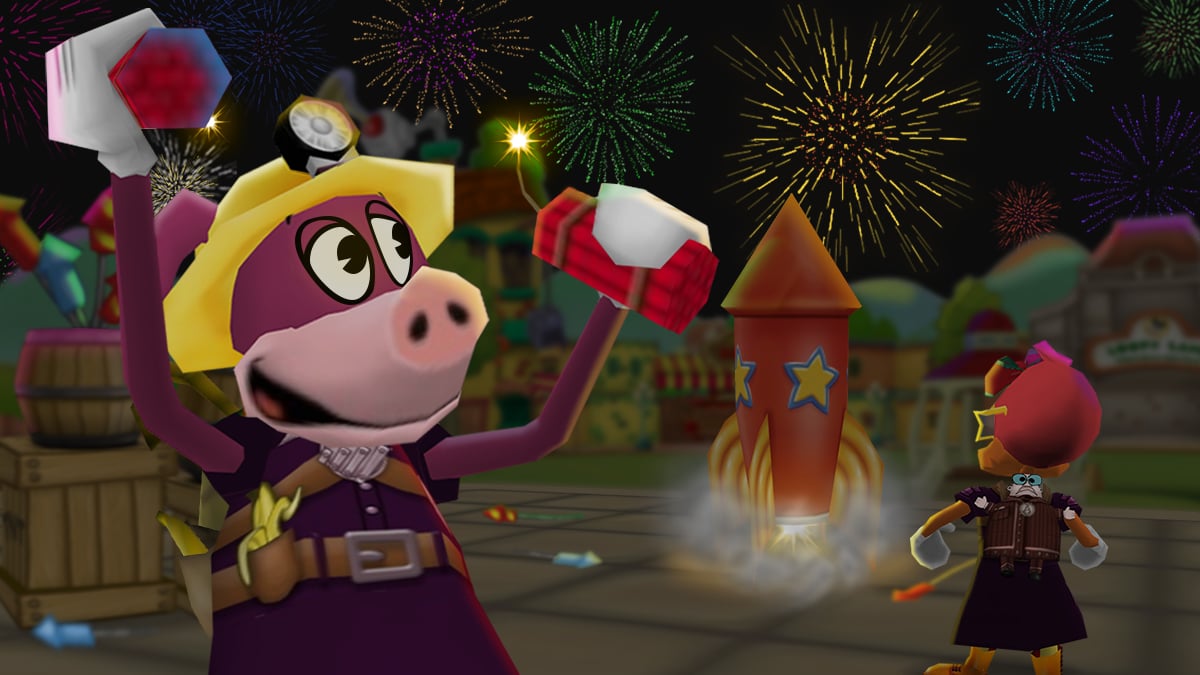 By far the loudest holiday of the year and my personal favorite, the Summer Fireworks bring all sorts of colors and pops to the night sky. Heck, it's hard not to ignore those bright flashing lights! With so many colors and so many designs, fireworks truly are a wonderful lil' invention.
With some help from Firequacker, we've teamed up to help make this year's summer blast off start with a bang! Summer Fireworks will go off every hour on the hour, all set to conclude on July 6th at 11:59 PM Toontown Time (PDT). We promise you'll love 'em!
We hope you enjoy the festivities, Toons! Each little rocket of joy is sure to bedazzle and delight: that's the Ranger Guarantee!
---
Comments
Sorry! Comments are closed.
---
---
---
---
---
---
---
---
---
---
---
---
---
---
---
---
---
Back To Top