More News
Introducing Toontown's Newest Pet: Scribbles!
Posted by Sir Max on April 1, 2022 at 2:00 PM
Hey, it's Sir Max. You know, Toontown's chocolate-loving, picket-signing, town-invading, wizard-angering, err, you get the idea. During my vacation in Altoona, something hit me; I've done many things on the Toontown Blog at this point. But I've never been much of a creator. Like, I guess I did a good job making those picket signs. Still, I've never really been able to flex my creative juices, you know?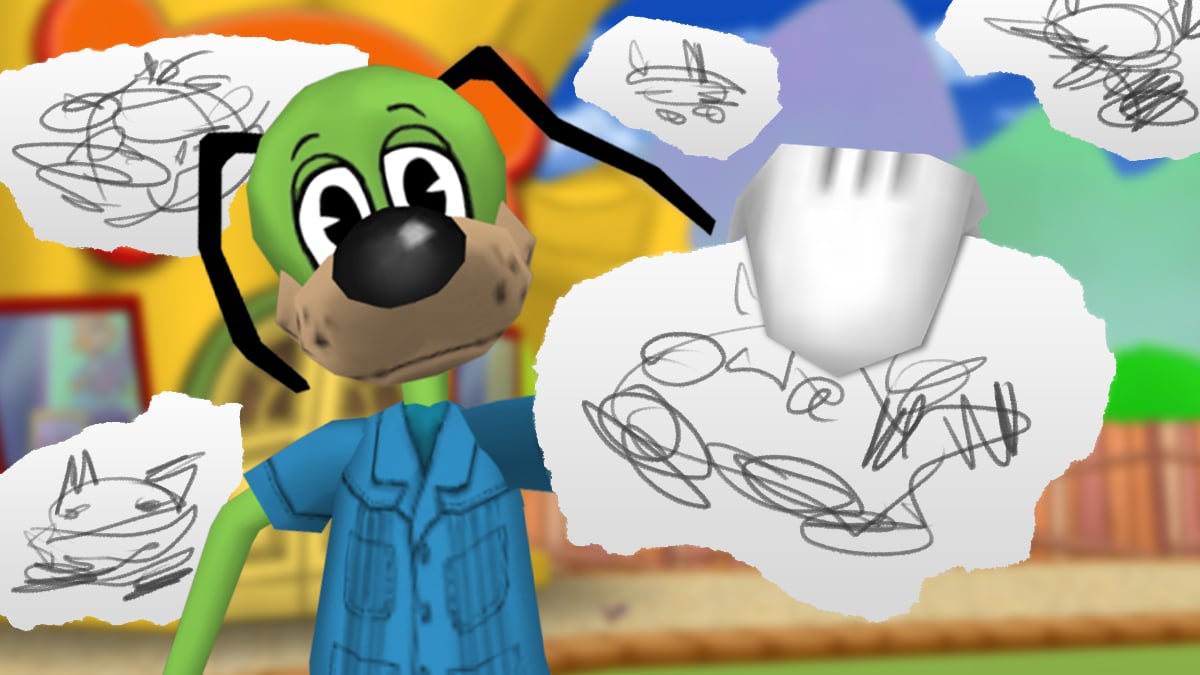 So, idea time. Doodles are great pets. I've even got a Doodle myself, I swear. But what if we could do something like Doodles, but entirely unique? Something totally random, from my mind's eye? Something that I can sell to you at an incredible jellybean markup relative to the effort I put into it?
I present to you… Scribbles. Toontown's newest pet, available in limited quantities. This here, in my hand, is Scribble number 1. His name is… Mr. Scribbles. He's the first out of, uh, let's say a thousand. Actually, that'll make my hand hurt creating all of those. Let's start with fifty. Now, there's not much to owning a Scribble. They don't need to be fed or loved or anything like that. Think of them like a Toon-magotchi pet except without all the responsibility!
Ooh, even better idea, I'll offload the creation side to all of you! If I can do it, then anyone can do it! But the idea is mine, of course. So I get all the credit and profit. Go on, make some Scribbles, and post them on Social Media using #ToonEnough! I'll "persuade" the folks running Toontown's Twitter page using my soon-to-exist riches... and they'll retweet some of their favorites.
Wh-what do you mean, you don't want to buy them? These are limited edition! Sure to be collector's items in a few decades or so! Wait, come back! Look, I need Jellybeans to fund my future scheming and shenanigans! Er, I mean, I want to give you a new lifelong friend and pet. Eep.
April 1, 2022 [ttr-live-v4.1.22]
Battles
• Due to recent concerns regarding Gag accuracy, accuracy has been removed.
• Cogs Miss and Toons Hit have been renamed to Cogs Hit and Toons Miss.
• Cogs under the effect of Reinforced Plating can now be inflicted with negative damage, healing them.

Sellbot Field Offices
• In Sellbot Field Offices, the Boiler is now 2% more aggressive during the Offensive Phase.
• Likewise, the Boiler is now at least 1% more defensive during the Defensive Phase.
• Fired the Boiler for working outside of intended specifications.

Estates
• When using the Royal Residence, Toons can use the SpeedChat Phrase "Rapunzel, let down your hair!" to enter the secret top pillar.

---
Comments
Sorry! Comments are closed.
---
---
---
---
---
---
---
---
---
---
---
---
---
---
---
---
---
---
---
---
---
---
---
Back To Top