More News
The Bloodsucker Blood Drive has Begun!
Posted by The Bloodsuckers on October 27, 2021 at 2:30 PM
Hello, Toons. We see your ridiculous costumes. Donating blood can be scary, but going in disguise? Feh, even that won't hide you from us. We're on a tight schedule, and your silly shenanigans can't keep you from falling victim to our blood drive. It's good timing that we found you, too, because I'm a pint low.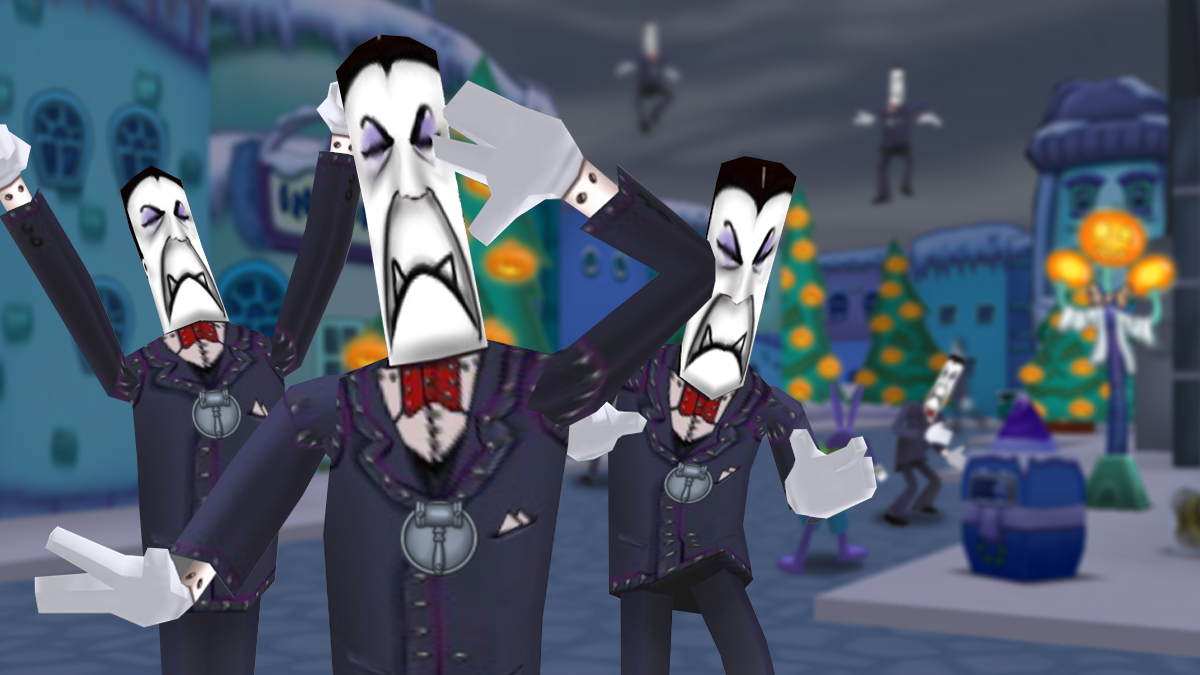 As you can clearly see, there's no reason for any of you buffoons to be all dressed up, especially seeing as that accursed costume contest of yours ended yesterday. We're not sure when winners will be announced, but it surely won't be before the Cogs take over Toontown for good -- with our blood drive at the forefront of the efforts.
In fact, the Chief Justice is sending out a fleet of Bloodsuckers as we speak. As the vampires of the legal world, we've got what it takes to suck Toontown dry of its' resources. This may make you a sore loser, but we'll need to a few Toons as donors to bring this plan to fruition.
See you on the streets,
The Bloodsuckers

---
Comments
Sorry! Comments are closed.
---
---
---
---
---
---
---
Back To Top