More News
The Cartoonival is Goin' Out with a BOOM!
Posted by Riggy Marole on October 20, 2021 at 7:30 PM
KA-BOOM!
Ahh... Nothin' warms an ol' rabbits heart quite like watching a bunch'a Toons havin' fun at the Cartoonival. Dem joy filled faces beamin' as they collect tokens and get shot outta' cannons, all while spreading laughter an' cheer all through the town!
KA-POW!
Ah, dat felt good...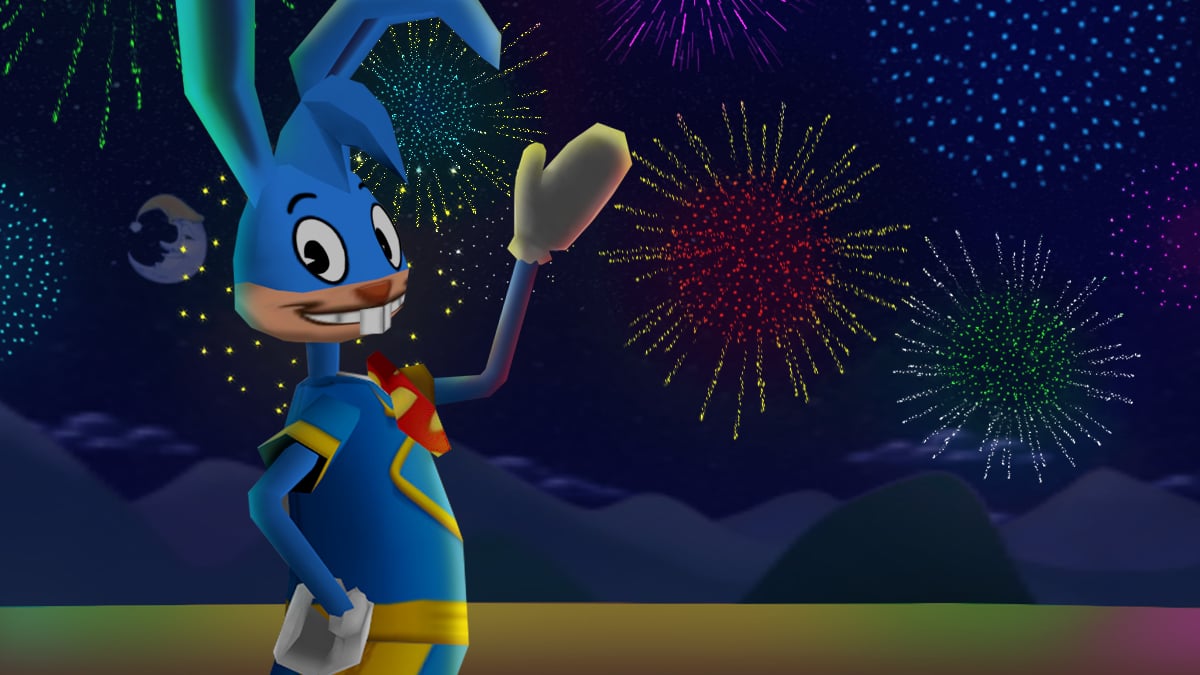 Dem explosions ain't the sounds of my racin' heart from all the Jellybeans I've been eatin'. Dat's the sound of Finale Fireworks, which have been goin' off for the past lil' bit. Believe me, I'da loved to keep the party goin' as long as I can, but sooner or later we's gonna run outta fireworks to blast off!
If I'm-ta be honest with all of ya's for a second, I wish I had thought've launchin' some extra tokens at all of ya. Instead, my good pal Hibernating Hawthrone beat me to da punch, and boy was that one heck of a surprise. A very welcomed one, at that!
As sad as it is for me to say, Cartoonival will be closing its doors tonight at midnight! Dat bein' said, just because the grounds are closed doesn't mean the party has to stop! Well, I guess it does, don't it. But keep that Cartoonival energy goin' throughout the year -- cause' while I go hibernate for a while, it's up to YOU to keep the fire burnin'!
I hope to see y'all next year, because believe me, your pal Riggy still has a few tricks up his sleeve! NEXT year will surely be even more of a blast than this year! Now let's all hop into the grounds, kick back, and watch those fireworks one last time!
---
Comments
Sorry! Comments are closed.
---
---
---
---
---
---
---
---
---
---
---
---
---
---
---
---
---
---
---
---
---
---
---
---
---
Back To Top