More News
Toon-Est is Back in Town!
Posted by Riggy Marole on September 18, 2020 at 2:00 PM
Howdy, Toontown! We may has met before, but I believe introductions are in order. The name is Riggy Marole -- the hare with the best hair, and more importantly, the host'a Toon-est! Waitwaitwait, Toon-est? I's thought we got the signage changed and everything? Nononono, this ain't right...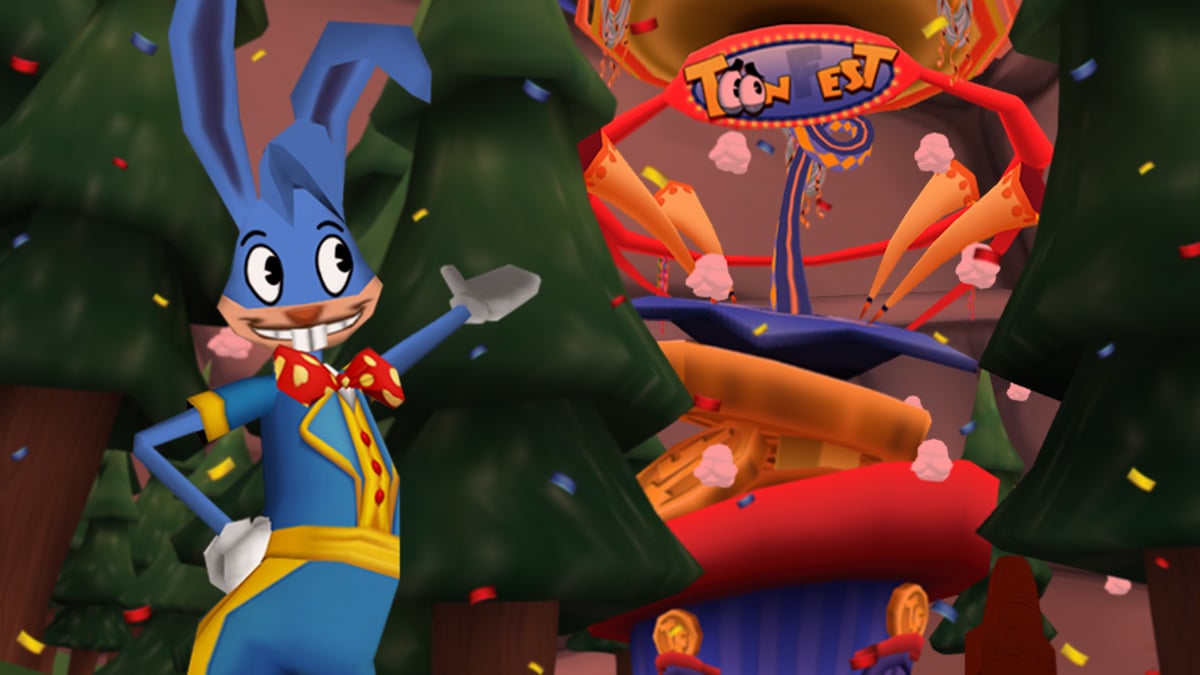 Let's get the introductions outta the way before I go losin' my marbles. Toon-est, formerly known as ToonFest, but not associated with dat other event in Pencil-vania, is a celebration of all things Toontown! From tomorrow until October 19th, we'll be partyin' down like dere's no tomorrow! We truly do live in the most wonderful part'a the world, y'know. What part might that be? Calisota, if you trust this map I just pulled up. But it really depends on what map you're lookin' at...
What I's tryin' to say is that Toon-est starts tomorrow. But it don't make any sense! We had a big ol' poll and everything! What's that'cha say?
...
I've just been told by my Token Taker friend here that there's been some shipping delays with the rebrandin' efforts. Why exactly does it take so long to get a package across the planet to Toontown? The conflicting maps you say? Ah, phooey.
Here's the deal, folks. Toon-est is gonna remain Toon-est until I get my shipment in with the new branding. What's the new branding you say? Well, you'se just gotta wait and see. For now, here's the rundown on what you can see and do at Toon-est dat the Toon Council provided me. See you at… Toon-est! Gah, it just don't got the right ring to it.
---
Meet Riggy Marole
If you haven't met Riggy Marole yet, you're in for a treat. He's the one and only host of ToonFest, and calling him absolutely bonkers would be an understatement. As always, he'll be strolling around ToonFest talking to Toons and generally being a bit of a rascally rabbit. Plus, if you stick around the Toontown Blog you might just catch him causing some mayhem. Who knows what he'll do next? We sure don't.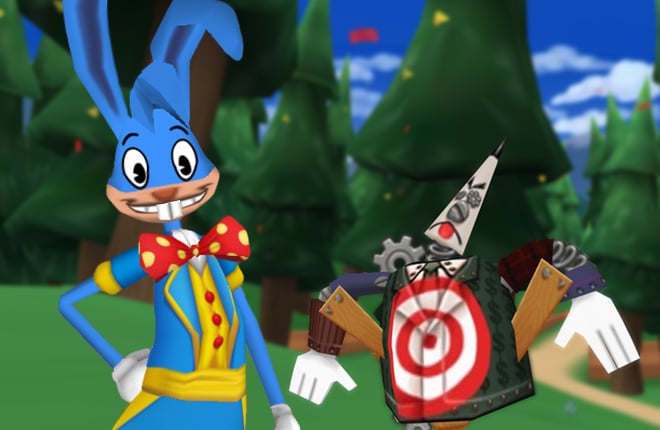 ---
Earn Exclusive Prizes
One of the most exciting parts of ToonFest are glamorous Token Takers, located within the ToonFest tower and at pop-up booths around the area! These Token Takers will sell you all sorts of exclusive items, from limited time accessories to portable pies to experience multipliers! No matter what kind of Toon you are, we've got a bunch of prizes in store for you. Earn ToonFest tokens by playing minigames in the area, then head on over to the ToonFest tower to redeem them.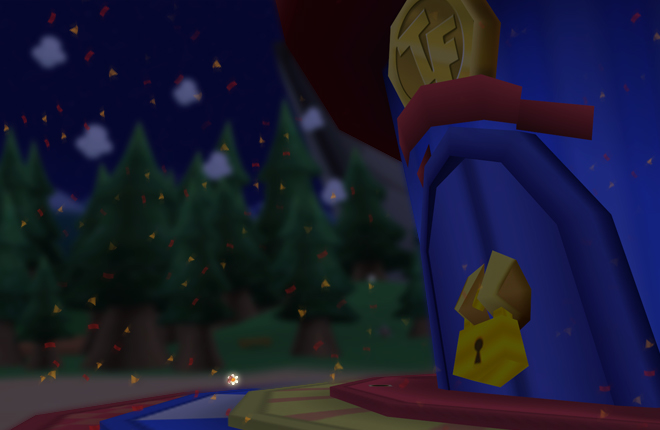 ---
The Fate of Toon-est...?
Riggy may have held a vote for a new name last year, but his new signage never came in the mail! What could be the new name of Toon-est? Where could the sign have ended up? Is there even a third question to be asked? The answers to these questions and more will be answered in time!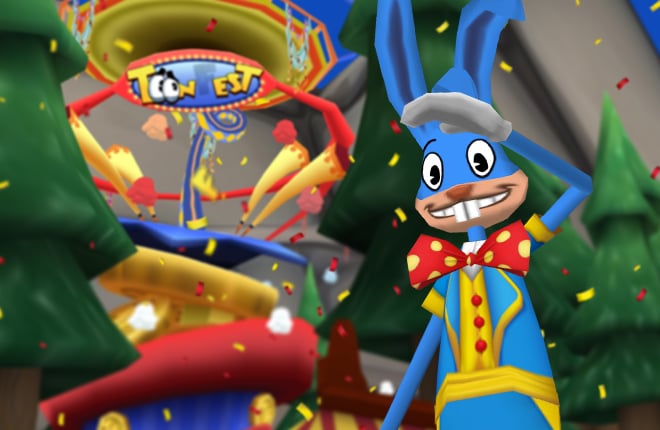 ---
Dere it is, folks. I hope'ta see you around tomorrow, and all throughout Toon-est. Rememba', if you'se ever in need of an excuse to party down, Toon-est is da place to be! Fa' now, I'll be gettin' out of the way of dese parts. I hear dat the Toon Council took out a week-long hold on the Toontown Blog, whatever dat means. See ya around!
---
Comments
Sorry! Comments are closed.
---
---
---
---
---
---
---
---
---
---
---
---
---
---
---
---
---
---
---
---
---
---
---
---
---
---
---
---
---
---
---
---
---
---
---
---
Back To Top