More News
Stay out of the Waters on Shark Frenzy Friday!
Posted by The Loan Sharks on August 14, 2020 at 2:00 PM
It's unbelievable that we even have to send out this message. We've heard that you Toons have been celebrating us all week long, yet despite this, not a single loan has been repaid! Need we remind you, playing hooky with us will bring you nothing but sadness. It's about time to set this event back on track. We are the Loan Sharks, and we're here to "celebrate" Shark Week.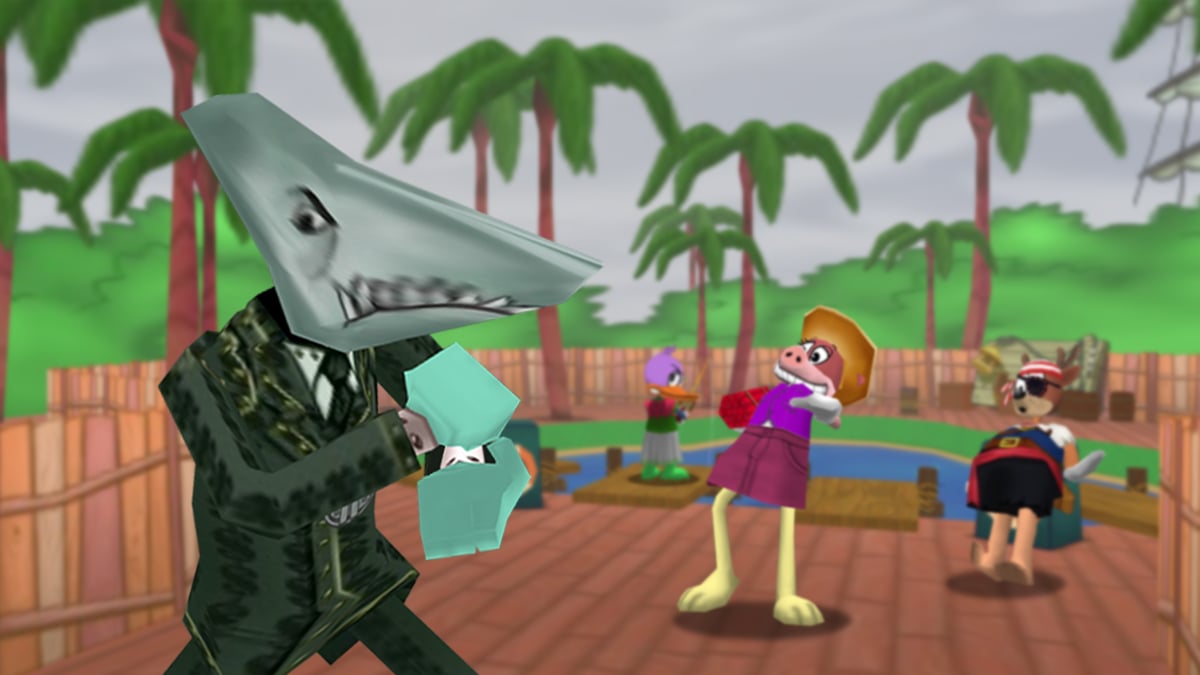 To prepare for the occasion, an excess of Loan Sharks have been produced. En mass, we sent nearly the entire fleet to the waters of Donald's Dock. A few encounters with scuba-diving Toons filming a documentary, however, proved that to be an ineffective strategy. Luckily, they got those Loan Sharks' good sides on camera before defeating them with their blasted Gags. Think of the marketing potential! The C.F.O. will certainly be pleased.
After this failed attempt to infest Donald's Dock's waters, we've come to the executive decision that we must invade your streets instead. Due to unforeseen circumstances, we only have enough Loan Sharks to invade Bounceboro, Kaboom Cliffs, and Thwackville. If you see us walking by, don't be afraid to say hello. We definitely won't bite.
We'll make sure those annoying Resistance Rangers are saddened before they even get a chance to give you any "free uniforms". It is absurd that these Toons have the money to spend on buying handouts when they haven't even paid back their loans.
---
Comments
Sorry! Comments are closed.
---
---
---
---
---
---
---
---
---
---
---
---
---
Back To Top