More News
The Fluffiest Friend
Posted by Fluffy on April 2, 2020 at 2:00 PM
Heya! Hi! I'm Fluffy. Who are you? Who am I? I'm Fluffy, wowza!!! Man oh man, it's a wonderful week to be a Doodle. Toontown is wackier than I've ever seen! Aside from April Toons Week last year, and the year before that, and the year before that. There's always SOMETHING going on this week! Are those jellybeans I smell?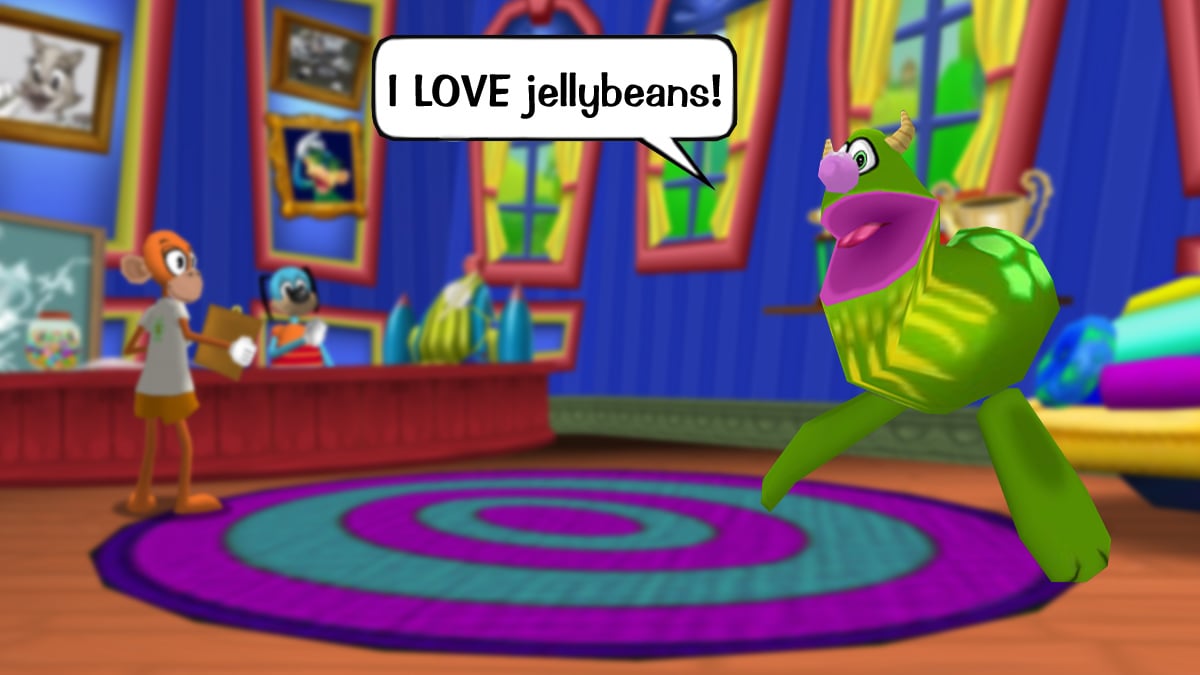 Do you know Flippy? He's the best-est, most awesome-est friend in the whole wide world. Just the other day, he took me on a walk all the way to Acorn Acres! I saw Squirrel... and raced him! Oh, I don't mean a squirrel, I mean another Doodle named Squirrel! Flippy is my best-est friend, but I have a LOT of other friends too! There's Teddy, Tootsie, Whiskers, Whoopie, Sparky, Sudsy, Potpie, Pudgy, Ritzy, Ruggles... I'm running out of breath!
It's super great to be able to talk again after all this time!! All my friends have been VERY chatty since April Toons Week started. Some Toons are saying that Doodles have begun talking all over Toontown! We've always got lots to say, though, even if you can't understand it year-round. I even cheer Flippy on whenever he calls me into a Cog battle! It's so exciting! And when Flippy's home, I get JELLYBEANS!!!
Huh? Do YOU want to be my friend, too? Yes, yes, yes! Do you have jellybeans for me? Flippy always has jellybeans for me! I LOVE Flippy!!!
---
Comments
Sorry! Comments are closed.
---
---
---
---
---
---
---
---
---
---
---
---
---
---
---
---
---
---
---
---
---
---
---
---
---
---
---
---
---
---
---
---
---
---
---
---
---
---
---
---
Back To Top