More News
Have a Happy Holiday, Toontown!
Posted by Flippy on December 24, 2021 at 2:00 PM
Happy Holidays, Toontown! It's the time of year where Toons from all over Town gather and celebrate the season of giving and cheer, with plenty of snowballs and decorations to boot! This year, the Toon Council has gone all out on the decorations to help make Toontown the most festive place it can be!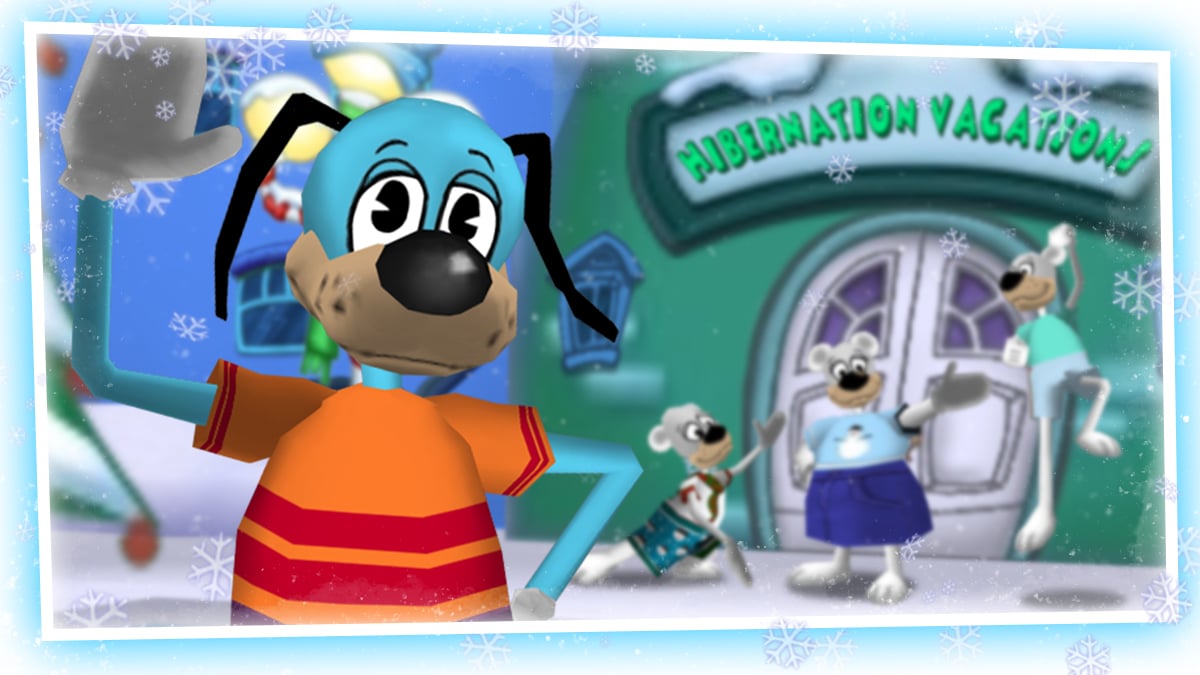 Nothing quite screams festive like walking through Toontown Central during the holiday season. The trees are all shining bright with light, the snow soft on our feet, laughter in the air -- what Toon wouldn't be merry? This time of year really allows a Toon to think back on all the wonderful memories they're thankful for making this past year. I know I'm thankful for everyone who has stood by my side and helped keep Toontown a joyful, happy town for any and everyone!
While this snowy time of year has some Toons excited for the ideas of a big snowball fight, a certain hibernating bear I know sees the coming of snow as a different reason to celebrate. If you happen to see Paula Behr on Tutorial Terrace, make sure to give her a "Howdy!" hello, and she may give any bear a bear-y exciting makeover!
No matter what you are celebrating this holiday season, whether it's Christmas, Kwanzaa, or Hanukkah, know that everyone has a place in this ol' town. With that being said, I thought I heard the sleigh bells of SantaToon flying by last night, so I'm going to check what I got this year! Hopefully it's not more cake…
Have a festive, holly, and joyful holiday, Toontown!
---
Comments
Sorry! Comments are closed.
---
---
---
---
---
---
---
---
---
---
---
---
---
---
---
---
---
---
---
---
---
---
---
---
---
---
---
---
---
Back To Top