More News
Ending ToonFest at Home 2020 With a SPLAT!
Posted by The Toontown Team on September 27, 2020 at 12:00 PM
Over here in Toontown, we've had an entire WEEK full of fun. Can you believe ToonFest at Home is nearly over already?! From exclusive looks at what the team has been working on to celebrating our community, we've been celebrating Toontown Rewritten's seventh anniversary in a whole lot of ways. The party's not over yet, though: "TOON" in today at 1 PM Toontown Time (PDT) for a Q&A with the team and our annual Pie Toss, this time featuring YOU!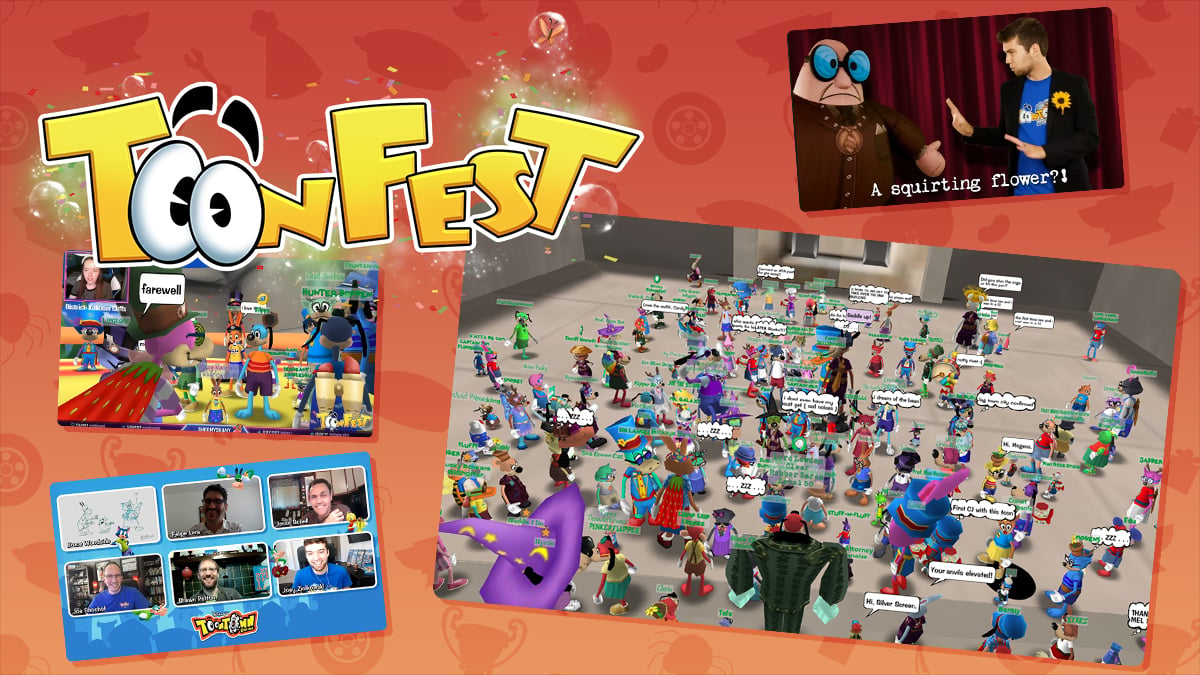 In case you've missed all the hoohah this week, we'd like to go over all the happenings on the Toontown Blog today. If you've got a burning question after all of this, make sure to take note to ask the team later tonight!
---
The 2nd Annual TOONYs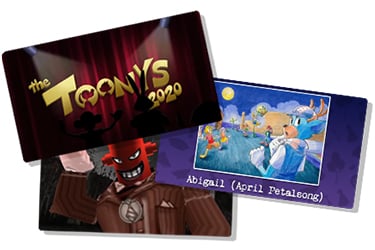 To kick off the event, we held The TOONYs with our good friend, the Flunky. Dedicated players who submitted amazing pieces of artwork, videos, and costumes were featured in this special event. Watch the full show to see The TOONYs in all its glory, or for a more bite-sized look at what went down, check out the blog post featuring the winners!
---
Behind the Tooniverse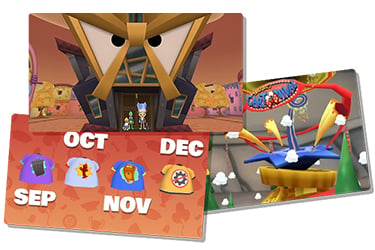 A week ago today, we held Behind the Tooniverse as the official ToonCast of the event! Here, we gave a status update on each part of our Field Office expansion. We also announced our future 2.7.0 update, the new name for "Toon-est," and a way to get exclusive items via "delivery drops!" To find out more, you can watch the ToonCast here.
---
Partner Pride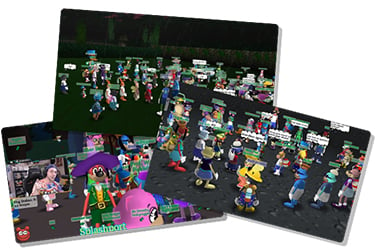 Our partners have been part of the party all week long, too! Some of our partnered communities -- ATTA, CCG, and the Soundless Cult -- have hosted many Toontastic events for the whole community to partake in. Last Monday, we interviewed our Content Pack partners in a Partner Spotlight on for their insights on what goes into creating a Content Pack. Additionally, our partnered streamers have been hosted at toon.town/live for lots of Toony stream shenanigans!
---
Woo-hoo, Workshops!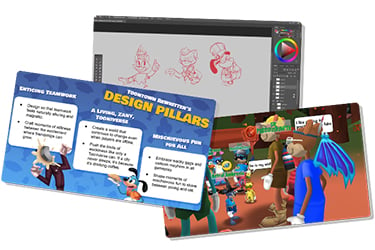 Team members held workshops to give the players behind-the-scenes looks at various aspects of Toontown Rewritten. Wednesday, we held Illustrating the Tooniverse, where Brand Artists spoke on what goes into our promotional art. The other two workshops were held on Friday, starting off with the Toontown Improvement Project -- a look into how we manage the thousands of pieces of feedback we receive. Lastly, our final workshop gave an inside scoop on what it takes to bring Cast & Staff Members into the world of Toontown.
---
Toontown Online Developer Reunion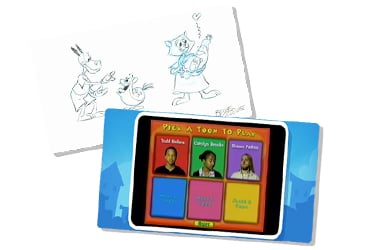 We've reunited some of the developers of Toontown Online! Former Disney Imagineers Bruce Woodside, Felipe Lara, Jesse Schell, Joe Shochet, and Shawn Patton all dusted off their portable holes to discuss their work on Toontown in an hour-long event. Check it out here!
---
Again, if you have any questions after all that, make sure to "TOON" into today's Q&A in just an hour using the links down below. Our quizmasters will be accepting questions via the YouTube and Twitch live chats, our official Discord server, and through Twitter if you tweet your questions at the hashtag #ToontownLive. At the end of the Q&A, ToonFest will end with a SPLAT with the Annual Pie Toss!
Watch on YouTube Watch on Twitch
Thank you all so much for celebrating ToonFest at Home 2020 with us, and we can't wait to see you later today!
---
Comments
Sorry! Comments are closed.
---
---
---
---
---
---
---
---
---
---
---
---
Back To Top