More News
An Update on Recent Events
Posted by The Toontown Team on July 5, 2020 at 2:00 PM
It's no secret that over the past few weeks you may have experienced frequent and sudden disconnections from the Toontown game servers. This was not an isolated incident -- it was part of a greater distributed denial of service (DDoS) attack against our servers, organized by bad actors within the Toontown Community. Our Technical Toons sprung into action to help prevent the attacks. Our single most priority was to get you back into Toontown as quickly as possible, while also focusing on long-term server stability.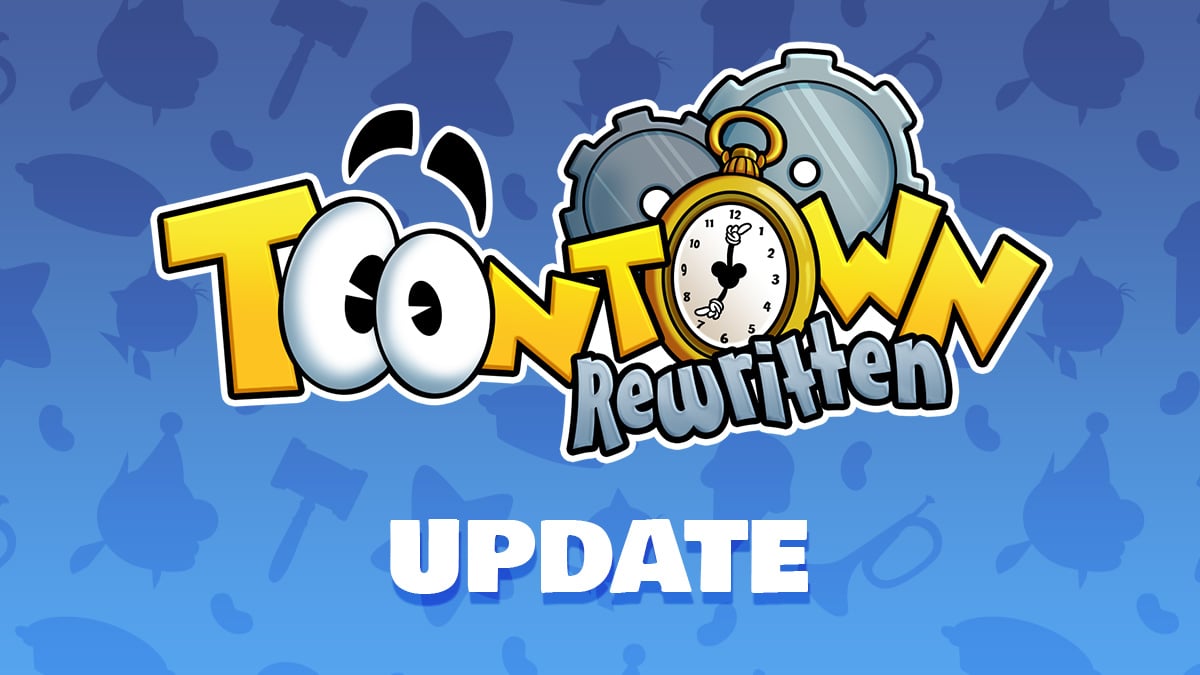 There were a few occasions where we had to briefly close the game. We did this to help prevent frustration that may have arisen from being disconnected halfway through a facility, boss battle, or a Cog Building. In this difficult time for the world, people came to use Toontown as a safe haven. These attacks stopped you from being able to play, and we sincerely apologize for taking this long to resolve the issues. These attacks are complex, and can't be solved by twisting a few screws, clicking a few buttons, or flicking a few switches.
We understand some of you are frustrated at the time and lost progress due to these attacks. As a result, we're going to be doing two things to help make up for lost time. Firstly, we will be hosting a Double XP Weekend starting Friday, July 10th, at 12:00 AM Toontown Time (PDT) and ending Sunday, July 12th, at 11:59 PM Toontown Time. Both your Gag XP and your Cog Promotion XP (Merits, Cogbucks, Jury Notices and Stock Options) will be doubled during this event!
In addition, next weekend we will be hosting 6 giveaways on our Discord server, with a combined total of 133 winners! This will include an old fan-favorite piece of exclusive clothing from the archives, so you won't want to miss out.
We can't thank you enough for being patient with us while we endured and worked to mitigate these attacks. We may not be able to turn back time, but we hope the festivities of next weekend will help make amends.
Be sure to check back to the blog next Friday (July 10th) for more information on the upcoming Double XP and giveaway weekend!
Toons of the world, UNITE!
---

Disclaimer
Discord's Terms of Service require you to be at least 13 years of age and the minimum age of digital consent in your country to use their platform. Toontown Rewritten is solely responsible for its own Discord server and not for Discord as a platform. Further, Toontown Rewritten has no control over what content is posted or shared outside of its server.
---
Comments
Sorry! Comments are closed.
---
---
---
---
---
---
---
---
---
---
---
---
---
---
---
---
---
---
---
---
---
---
---
---
---
---
---
---
---
---
---
---
---
---
---
---
---
---
---
---
---
---
---
---
---
---
---
---
---
---
---
---
---
---
Back To Top