More News
Who Invited Skelecogs to Supper?
Posted by Toon HQ on November 21, 2018 at 7:00 PM
ATTENTION ALL TOONS: There is a MEGA-Invasion in progress!
Skelecogs are taking over Toontown!!!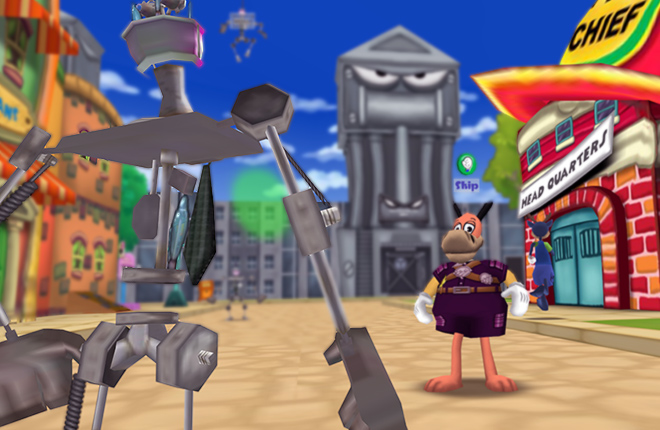 It may almost be time for Thanksgiving, but don't go filling up your stomachs just yet! The Cogs have turned up their manufacturing lines to 11, and are sending out massive waves of Skelecogs! When running at maximum capacity, the Cog factories don't have time to make the suits. Throw your home-cooked meals in the oven if you must, but it's time to get out to the streets and fight back against the Cog threat!

You won't be out there alone, though. Our highly trained Resistance Rangers will be on the case, dealing out major silliness against the incoming Skelecogs. If you prove yourself to be a valuable asset to the Toon Resistance, they might even give you a Toon Resistance uniform! If you run into a Resistance Ranger, show them how much you enjoy busting those Cogs.

There's no time to waste. Put down your forks and pick up your pies for battle! Our HQ Officers predict that the invasion will last until 9:00 AM Toontown Time (PST) on November 23rd.

Best of luck out there, Toons!
---
Comments
Sorry! Comments are closed.
---
---
---
---
---
---
---
---
---
---
---
---
---
---
---
---
---
---
---
---
Back To Top