More News
The Bloodsucker Busters
Posted by Lord Lowden Clear on October 27, 2018 at 2:00 PM
Happy Halloween, Toontown! Lord Lowden Clear of the Toon Resistance, here. The Toon Resistance has been watching the skies closely, and just as we suspected, those thirsty Bloodsuckers are planning a Mega-Invasion. To get a closer look at the situation, I deemed it necessary to grab my disguise and send in some bloodsucking bait.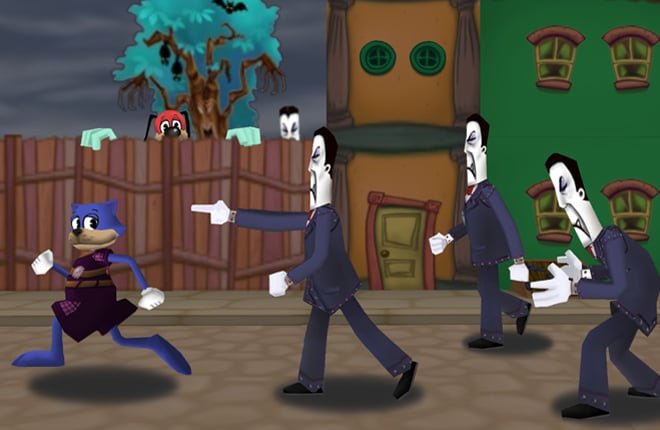 To no Toon's surprise, those Bloodsuckers took the disguise faster than a mosquito in the summer heat! However, it seems that they are more ghoulish than we'd anticipated -- they're putting up a good fight against our Resistance Rangers. We need YOUR help to bust out the garlic and wooden stakes to take those Bloodsuckers down!
Toons, it's time to take action. The Resistance Rangers have hit the streets, and enlisting the help of any Toon who is willing to help them take the Bloodsuckers down. You can identify them by the green icon floating above their head. If you bump into one and fight valiantly enough, you may even receive a Toon Resistance uniform!
For now, I need to get this Bloodsucker off of my back. He seems to think talking to me will lawfully raise his ranks in the corporate food chain. Until next time, keep them busting -- with laughter!


Lord Lowden Clear
Leader of the Toon Resistance
---
Comments
Sorry! Comments are closed.
---
---
---
---
---
---
---
---
---
---
---
---
---
---
---
---
---
---
---
---
---
---
---
---
---
---
---
---
---
---
---
---
---
---
---
---
---
---
---
---
---
---
---
---
---
---
---
---
---
---
Back To Top