More News
Do You See What I See?!
Posted by Hawkheart on December 16, 2016 at 3:00 PM
On the second day of winter, Toontown gives to you:
Trees and lights o'plenty,
And a holiday packed with very merry news!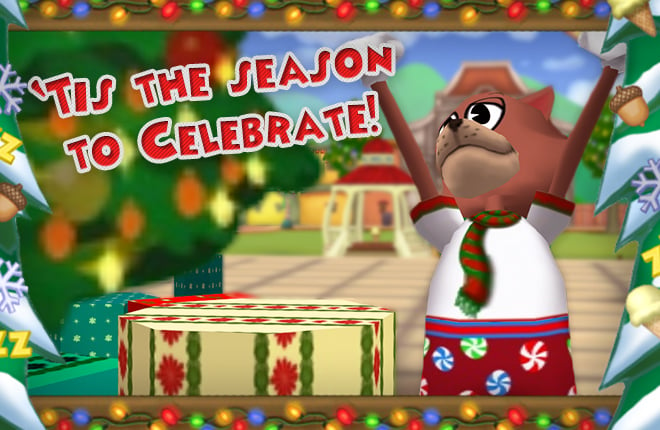 Said the brown cat to the Toons of Toontown, do you see what I see? That's right, Toontown -- there's a new decorator in town! I tried to score the job
last year
, but much to my surprise Sir Max stole the crown.
I had written a 14 page paper to show off my skill for the job, but It turns out that I mixed up that paper with my letter to Santa! That explains why Flippy knew exactly what I wanted for Christmas... Santa was really impressed with it, though!
As you can see, all around Toontown we've got trees and lights o' plenty -- and not a fire hazard in sight! I mean, probably. Do you think it's okay to plug three power strips into each other? Anyway,
every area in Toontown has been decorated for the Christmas season!
I hope you enjoy the decorations -- check back every day until December 26th to see just how wacky our winter gets. Happy Winter Holiday, Toontown!
---
Comments
Sorry! Comments are closed.
---
---
---
---
---
---
---
---
---
---
---
---
---
---
---
---
---
---
---
---
---
---
---
---
---
---
---
---
---
---
---
---
---
---
---
---
---
---
---
---
---
---
---
---
---
---
---
---
---
---
Back To Top