More News
ToonFest: Prize Previews, Please!
Posted by Riggy Marole on October 12, 2016 at 2:00 PM
Never. Absolutely not. I can't let you see the prizes early, that's just
CRAZY
talk, I tell ya! Never, ever, under ANY circumstances -- Alright, you convinced me. Let's take a look at them!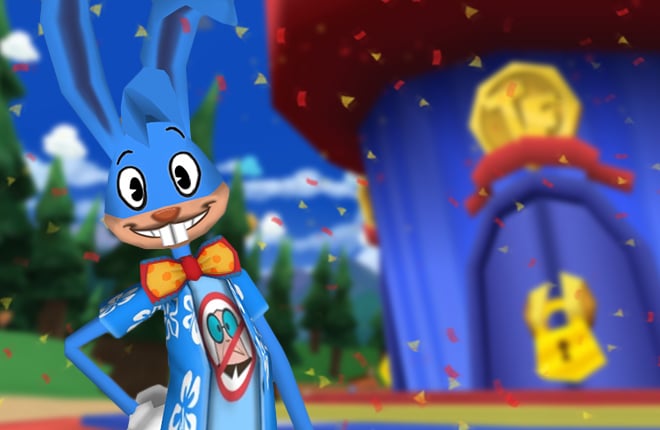 I'm over here talking to Token Taker Ted, eh? He's loading up the tower with the newest truckload of prizes, and I just ask him to slip us a few little sneak peeks. He wasn't having it, something about how it's in the ToonFest rules that I wrote and all that hullabaloo.
So I said HULLABALOO to the rules! Leave it to Ted to give me just the response I was looking for: "I can't argue with that!" These bears are the real heroes, let me tell you. Let's bring in those prizes!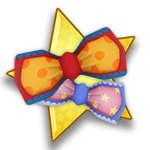 Brand New Bows and Bowties
You know it wouldn't be ToonFest without my very best bowties, and boy were they a hit last year. We're bringing in some all new designs for the more dapper Toons around town who wish to switch up their selection, of sorts! Just no stealing my style, you see?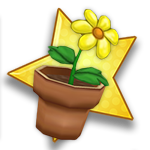 Flower Pot Top
Planter hats
-- they're all the rage for gardeners, you know. The most popular style in all of Daisy Gardens, too! This isn't just a drop gag that you wear on your head, though --
HAH
I'm just playin'! It actually is!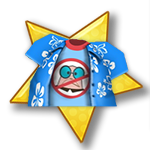 The Hawaiian Helper
Take a look at this shiny new shirt! I don't know what's up with you all and wanting a Hawaiian shirt so badly. In fact, it was requested so much it's as if you had already seen this design before. You aren't spyin' on my ToonFest tailors, are you?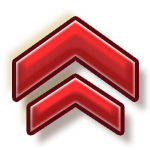 Merry Multipliers
We've got a brand new type of prize making it's way to the ToonFest grounds soon, too... Boy are you gonna want to stockpile your tokens for this one! I'll give ya three guesses what it is, and I'm not answering a single one of them.
Hope you enjoyed these HIGHLY exclusive prize previews -- gives you a bit of torque to your token, eh?
HAH!
Keep your cannons crashing, because these prizes are coming out soon!
---
Comments
Sorry! Comments are closed.
---
---
---
---
---
---
---
---
---
---
---
---
---
---
---
---
---
---
---
---
---
---
---
---
---
---
---
---
---
---
---
---
---
---
---
---
---
---
---
---
---
---
---
---
---
---
---
---
---
---
---
---
---
---
---
---
---
---
---
---
---
---
---
---
---
---
---
---
---
---
---
---
---
---
---
---
---
---
---
---
---
---
---
---
---
---
---
---
---
---
---
---
---
---
---
---
---
---
Back To Top