More News
Celebrate the Cartoonival with Content Packs!
Posted by The Toontown Team on September 21, 2021 at 3:15 PM
For anyone who's missed the news -- whaaat?! With all the Toons running 'round town, it's gotta be hard to miss all the festivities! That is to say, Toontown's Cartoonival is in full swing! For Toontown Rewritten's eighth birthday, we're celebrating for a whole month -- and today, we're here to highlight some of the coolest Content Packs that have updated just in time for all the fun!
Content Packs are a way for players to change the whole look and feel of Toontown without affecting the gameplay of others. By placing the provided files in your Toontown Rewritten folder, the game will make use of new textures, music, and sounds to create fresh environments custom-made by creators. If you'd like to know more, check out our FAQ here. Now let's get started, and I'll tell you all about the latest and greatest from our partners!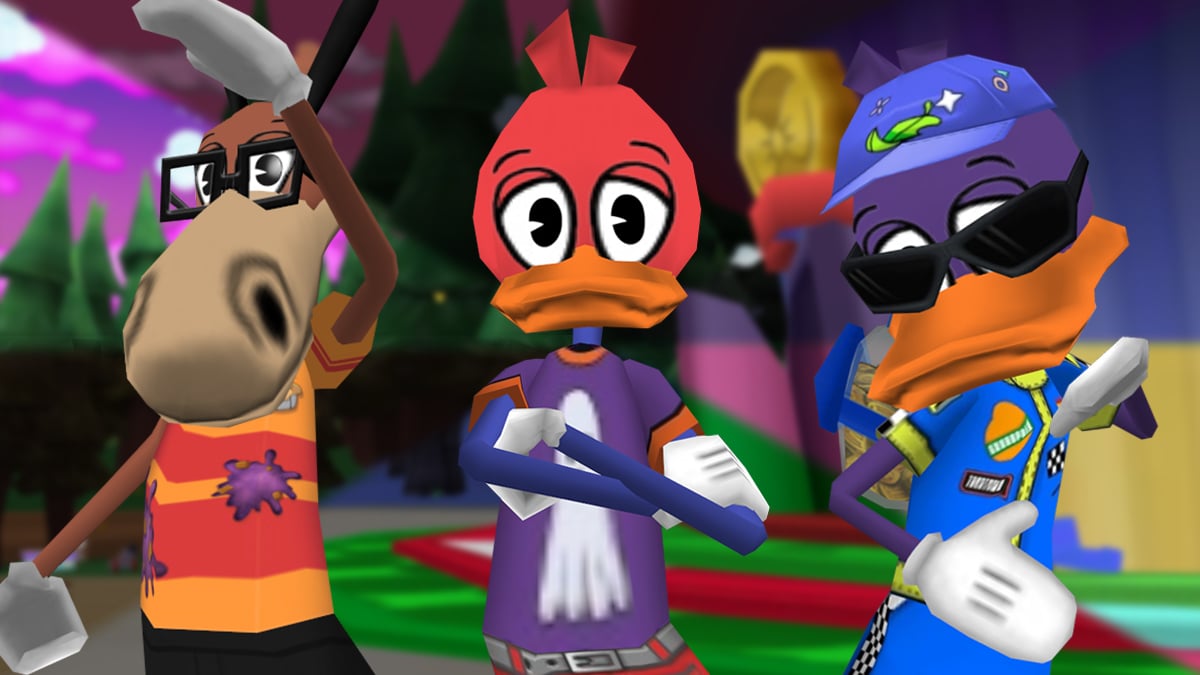 Toontown After Dark V4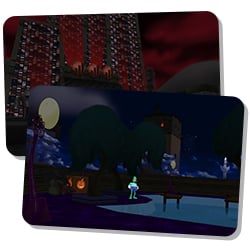 "Toontown is wrapped in darkness." A mix of fantasy and family friendly fright, Toontown After Dark is a Content Pack by Ugly Corny that has been evolving since 2011. Nearly every texture in the game has been darkened, and each playground and Cog HQ has received a spooky new theme to boot. Plus, to celebrate its 10th anniversary, it just received its biggest update ever! (Dang! At ten years old, this pack has been around since before Toontown Rewritten was even thought up!) With a whole decade to improve and iterate, this Content Pack is better than it's ever been before.
Spectrum & Mist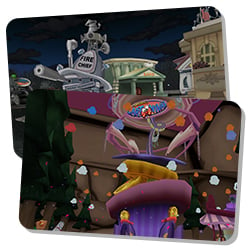 "Pink skies, crazy themes, and happy thoughts." From riding a yacht in Donald's Dock to visiting a vaporwave Melodyland, Spectrum is a pack by Moose that changes the theme of every playground and Cog HQ to give you an entirely new experience. Every texture has been darkened to make the visuals easier on the eyes, and the music is hand-picked from various soundtracks and albums to give it a nostalgic feel.
"A storm is brewing." With the soothing sounds of rain and thunder, Mist is another unique Content Pack by Moose. Mist gives you a moody and atmospheric experience, and with its latest update, it (and Spectrum!) have received some updated textures and an updated Cartoonival Grounds.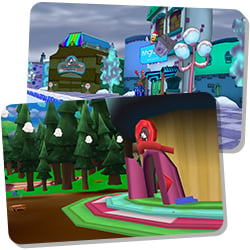 7 Grand Mood
"Memes, memes, and more memes!" 7 Grand Mood is a pack by Peking Duck filled to the brim with internet memes. The pack just received a recent update to heavily redesign the Cartoonival Grounds, along with a whole slew of other various improvements, such as updated gag icons. Grab this pack, head in-game, and play a round of "I Spy" to see what references you can spot!

More Content Packs! More, more!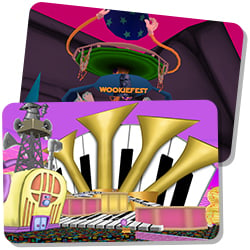 If all of that from our partners wasn't awesome enough already, we have two more packs that just received updates to highlight as well. Boom is a pack by Thunder that enhances each location from its natural look, with the focus being the total transformations that every Cog HQ has gone through. Last, but certainly not least, Dr. Crow's Toon Wars acts as a love letter to the science fiction genre, giving Toontown a futuristic look with new sounds and music to match.
---
If any of today's featured Content Packs have caught your eye, click that big yellow button to check them out on ContentPacks.net, a site run by Ugly Corny! Thank you all so much for checking out these creator's Content Packs, and we hope you enjoy the activities over at the Cartoonival! Make sure to stay TOONed for more news on events with our other partners, as we'll be telling you all about in the upcoming days. See you around the Cartoonival, Toontown!
---
Comments
Sorry! Comments are closed.
---
---
---
---
---
---
---
---
---
---
---
---
---
---
Back To Top