More News
The Toontown Community Needs YOU!
Posted by The Toontown Team on September 9, 2021 at 2:00 PM
Have you heard of the Toontown Team's Community Representative position? You may have seen our current Community Representatives -- Leap Deer, Nicole, and Tom Fluffentail -- hanging out around Toontown or social media from time to time. But, do you know what their role is on the team? I'm Nicole, the Public Relations Coordinator for Toontown Rewritten, and I'd be happy to tell you all about it!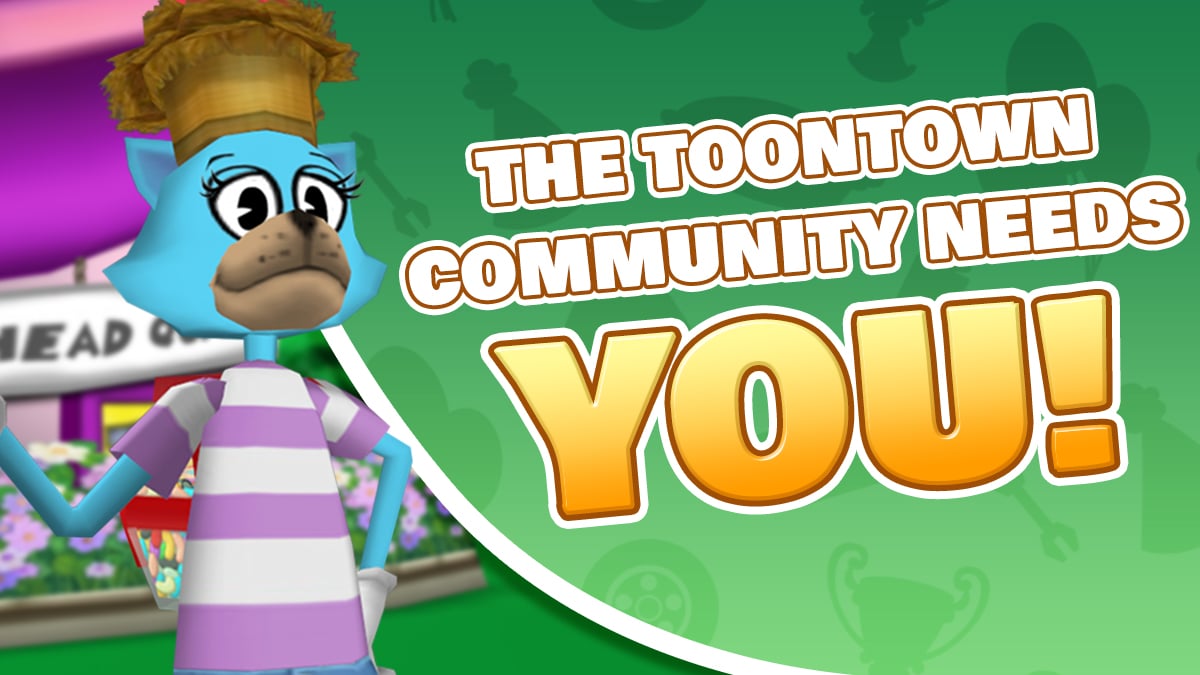 We first introduced the Community Representative position on our team over a year ago, but it's been a long time since we hired any new ones. Today, we're in need of MORE Community Representatives and would love to have YOU join our team!
When looking for new Community Representatives, we seek out those who immerse themselves deep into the Toontown community and enjoy interacting with and helping others. Those with a strong sense of leadership and dedication to the game are what we love to see! If you are a passionate member of the Toontown community who would be willing to devote their time to helping to grow it into a larger and even more amazing place, we would love to have you!
As a Community Representative, your daily tasks would consist of lots of smaller odds and ends needed to pull the Toontown community closer together. Examples of these tasks include:
Processing feedback from the community to be reviewed by our Game Design team.
Engaging with the public to answer questions about how our team functions and what we all do.
Helping run our official Partner Program. This could include anything from reviewing new Partner Program applications to checking in on our current Partners to ensure they have everything they need to succeed. We want our Partners to feel valued and appreciated!
Hosting and scheduling fun activities such as community events, community spotlights, and even contests!
Working to find out what the Toontown community needs most from the Toontown Team.
If this sounds like something you'd be interested in, click on the button below to apply today! Now there's just one thing left to ask yourself: Are YOU Toon Enough?
---
Comments
Sorry! Comments are closed.
---
---
---
---
---
---
---
---
---
---
---
---
Back To Top