More News
Up on the Housetop
Posted by Hawkheart on December 16, 2019 at 2:00 PM
On the second day of winter, Toontown gives to you:
Out-of-this-world ornaments,
And the start of a festive jamboree!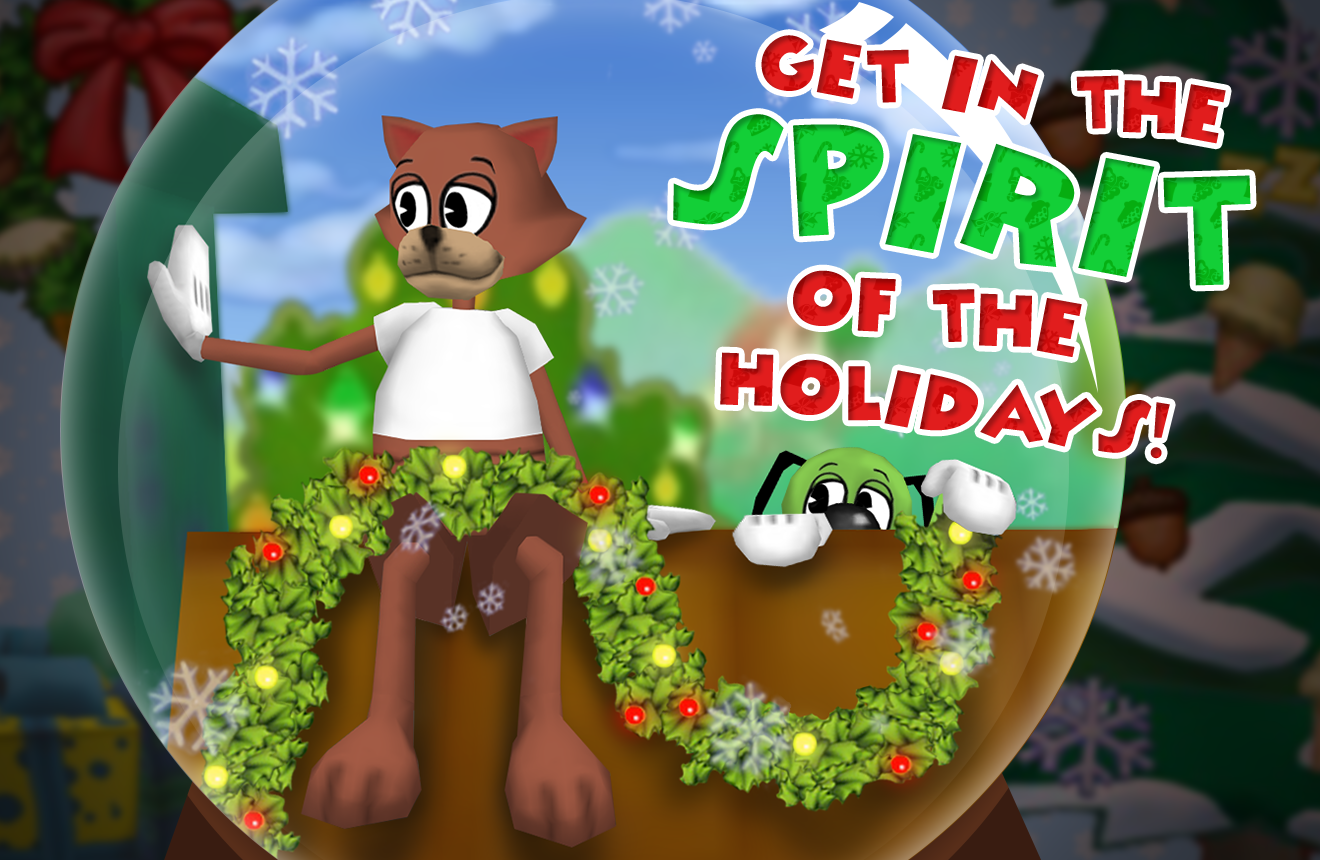 Shhh... keep your voice down with the singing.

Toontown's number one Christmas decorator Hawkheart here. I don't know if you folks are up to date on things, but Sir Max and I have this... rivalry when it comes to holiday decorating. Every Christmas season, that green dog and I race to see who can Christmas-ify Toontown first; and every year, he tries to swipe my decorations! That's why this year, I'm camping on my roof. I'm waiting for that pup to pounce! Once he's out of the picture, I can decorate Toontown in peace.
Sigh... but I don't get it. Why must we fight to spread Christmas cheer? Don't we have the same goal? Maybe I'm being silly. Look at me! Digging holes and covering them in leaves to catch a fellow Toon? Alright, the next time I see Sir Max, I'll tell him we can both decorate Toontown togeth-
*rustle rustle*
Ah-ha! I hear you out there, Max! Don't even think about coming near my decorations!
Don't you worry, Toons. I don't plan on staying here all night. This year, you'll have an official Hawkheart holiday showcase. The next time you visit Toontown, everything will be decorated with the most out-of-this-world holiday lights! It might take a while, but I just have to wait for Sir Max to-
CRASH!
Hehe... time to put up the lights!
---
Comments
Sorry! Comments are closed.
---
---
---
---
---
---
---
---
---
---
---
---
---
---
---
---
---
---
Back To Top